Butt Augmentation Correction
Too many women have had their health damaged by illegal buttock injections in the United States and in other countries. If you've had these types of injections and have an infection, open wounds, poor results, or just feel sick, we may be able to help you.
Unfortunately, many have undergone unapproved buttock injections for plumping and contouring. Silicone and other unapproved substances have been injected by unlicensed and unqualified practitioners. These are dangerous and can have terrible effects on your life.
Corrective surgery can remove the illegal substances and unhealthy tissue, and rebuild healthier buttocks. This reconstruction of your buttocks is often covered by insurance, and may require more than one surgery.
CANDIDATES FOR CORRECTION
You may be a candidate if you suffer from:
Wounds that will not heal
Hard Scar Tissue

Redness and fever

Infection
Bruising and discoloration

Pain and discomfort
It is important to choose plastic surgeons experienced in complex wound care and cosmetic surgery to correct these problems. Your first step starts with a consultation with one of our surgeons. You will be examined, tests such as an MRI or CT Scan may be ordered, and we will provide a complete treatment plan.
Our goal is to remove the damaging substances as well as damaged tissue as safely as possible. Often, more than one procedure is required to restore your health, and to provide the best cosmetic results possible. Our office staff will verify your insurance coverage, to help provide you with the care you deserve.
Reviews
"Amazing Liquid Rhinoplasty! - I was unhappy with my facial profile so I went to Dr. Layliev for a liquid rhinoplasty(nonsurgical nose job). He listened to all my concerns, and discussed exactly how he would mold the filler to smooth the bridge of my nose. At the end he suggested adding some to the tip to give it a little turned up look, which I elected to do, and LOVE. He gave me my dream nose, all with filler, no..."
- L. /
RealSelf /
Sep 28, 2018
"Face Lift - Dr. Romanelli is a person of great integrity and honesty. He told me my skin was too thin at this age (I am 84) for a facelift and that lesser procedures would in all likelihood not provide the results I would hope for. I am very sad-dened about this but accept Dr. Romanelli's judgment. Of course I am not at all satisfied to learn that I am not physically able to have a facelift but am highly satisfied to have been seen by a physician whose opinion was based on protecting me."
- Anonymous /
RealPatientRatings /
Oct 11, 2018
"Face Lift - I wanted a "natural " looking face lift. Wanted to have a "fresh"look. Didn't want to look like I was caught in a wind tunnel! No one knew I had a face lift! I heard you look good, you look rested, your all rosy looking and what's different ? You look so rested. When I told this gentleman I had a face lift he said What! You didn't need one! So I replied...really? You just said I looked so rested. People who did know I was having this loved it. Two woman want to have it next. When I show pictures they can't believe it! Love love love the results!No pain! I couldn't believe I experienced no pain. I did have discomfort from the staples and the crusted blood in my hair but I was able to shower and wash my hair the next day"
- Anonymous /
RealPatientRatings /
Oct 09, 2018
"New Patient Visit - DR.ROMANELLI OUT LINED MY PROBLEM IMMEDIATELY."
- Anonymous /
RealPatientRatings /
Oct 08, 2018
"Courteous, informative, and professional! Dr. Layliev performed an important skin surgery on my mother, and she had two followup appointments. We were in and out within an hour both times. Dr. Layliev and his staff were very welcoming and patient with my mother's needs, and took the time to answer any questions we had. So if you need a plastic surgeon who does a stand up job, call Dr. Layliev."
- L. /
Google /
Oct 06, 2018
Previous
Next
After the damaged tissue has been removed, and the buttocks fully healed, fat transfer or buttock implants may help best improve your buttock shape. Fat transfer to the buttock (also known as a Brazilian butt lift), or silicone implants, for example, are approved approaches that can increase the size and shape of the buttocks.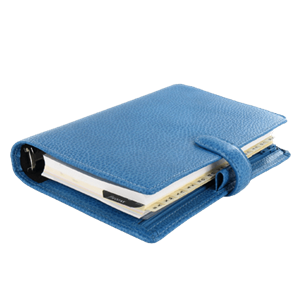 If you are experiencing the unfortunate side effects that can follow injection of unapproved substances into the buttocks, please meet with our experienced plastic surgeons for guidance. Our offices are in Manhattan, and on Long Island in Great Neck and Huntington. Call for more information and to schedule your consultation.