Butt Augmentation Correction
Too many women have had their health damaged by illegal buttock injections in the United States and in other countries. If you've had these types of injections and have an infection, open wounds, poor results, or just feel sick, we may be able to help you.
Unfortunately, many have undergone unapproved buttock injections for plumping and contouring. Silicone and other unapproved substances have been injected by unlicensed and unqualified practitioners. These are dangerous and can have terrible effects on your life.
Corrective surgery can remove the illegal substances and unhealthy tissue, and rebuild healthier buttocks. This reconstruction of your buttocks is often covered by insurance, and may require more than one surgery.
CANDIDATES FOR CORRECTION
You may be a candidate if you suffer from:
Wounds that will not heal
Hard Scar Tissue

Redness and fever

Infection
Bruising and discoloration

Pain and discomfort
It is important to choose plastic surgeons experienced in complex wound care and cosmetic surgery to correct these problems. Your first step starts with a consultation with one of our surgeons. You will be examined, tests such as an MRI or CT Scan may be ordered, and we will provide a complete treatment plan.
Our goal is to remove the damaging substances as well as damaged tissue as safely as possible. Often, more than one procedure is required to restore your health, and to provide the best cosmetic results possible. Our office staff will verify your insurance coverage, to help provide you with the care you deserve.
Reviews
"Amazing Liquid Rhinoplasty! - I was unhappy with my facial profile so I went to Dr. Layliev for a liquid rhinoplasty(nonsurgical nose job). He listened to all my concerns, and discussed exactly how he would mold the filler to smooth the bridge of my nose. At the end he suggested adding some to the tip to give it a little turned up look, which I elected to do, and LOVE. He gave me my dream nose, all with filler, no..."
- L. /
RealSelf /
Sep 28, 2018
"I went for an eyelid in January. For the past 2 years my eyelids were making me look older, and very tired . I swent to Dr. Romanelli for a consult, and he made me feel very comfortable and not nervous. Now when I look in the mirror i feel pretty again. Thank you Dr. Romanelli and staff for a job well done!! :)"
- M.M. /
Google /
May 30, 2019
"I had a full tummy tuck and liposuction with Dr Romanelli and I am absolutely thrilled with the results . The office and staff are friendly , warm , knowledgable and very helpful . From the first visit/consultation to all my follow up visits , I was in great hands . The surgical facility is top notch and the nursing care was incredible . I would 100 percent recommend Dr Romanelli to anyone looking for 5 star care and for wonderful results . This whole experience has been very positive and I'm very grateful that Dr Romanelli was recommended to me ."
- D.M. /
Google /
Jun 07, 2019
"I had bilateral breast reconstruction with fat grafting. I am 3 weeks post op and I am doing great. The 1st week was the toughest but nothing that I couldn't handle. Just very sore. Dr. Romanelli is an excellent surgeon, he is very caring and kind. His staff are all wonderful too!"
- M.A. /
Google /
May 30, 2019
"Mini Tummy Tuck - Professional staff, state of the art OR, highly trained and competent physicians."
- Anonymous /
RealPatientRatings /
May 30, 2019
Previous
Next
After the damaged tissue has been removed, and the buttocks fully healed, fat transfer or buttock implants may help best improve your buttock shape. Fat transfer to the buttock (also known as a Brazilian butt lift), or silicone implants, for example, are approved approaches that can increase the size and shape of the buttocks.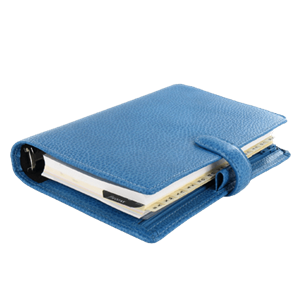 If you are experiencing the unfortunate side effects that can follow injection of unapproved substances into the buttocks, please meet with our experienced plastic surgeons for guidance. Our offices are on Long Island in Great Neck and Huntington. Call for more information and to schedule your consultation.