LED light therapy is a non-invasive skin rejuvenation treatment that is soothing and effective for men and women experiencing acne breakouts, fine lines, rosacea, and post inflammatory scarring. This treatment, offered by Romanelli Cosmetic Surgery in Huntington, NY, not only is effective in minimizing acne, but it helps soothe the skin and reduce puffiness, redness, and inflammation associated with certain skin conditions. During a short office visit, LED light therapy seeks to restore the complexion and smoothen the skin by using both red and blue lights.
Working together, the energy from the red light penetrates the top layer of skin and helps produce extra collagen needed for improved skin healing and elasticity. The blue light produces a cooling, soothing effect that offers relief from skin conditions that cause discomfort. Using both lights, LED light therapy combats fine lines, wrinkles, eczema, psoriasis, rosacea, and hyperpigmentation. In addition, it is effective in treating active acne, helps prevent breakouts, and diminishes pores. We invite you to call Romanelli Cosmetic Surgery to learn more about LED light therapy treatments and to schedule a consultation to start your skin-healing sessions.
You will be a good candidate for an LED light therapy treatment if:
You have eczema, psoriasis, hyperpigmentation, or other minor skin issues
You have acne or rough skin texture
You suffer from redness, inflammation, or other skin surface irregularities
You have moderate wrinkles and fine lines
You desire a nonsurgical approach with no downtime
You desire a long-lasting solution
During the consultation, we will provide a thorough skin analysis and determine if are a good candidate for LED light therapy.
Reviews
"Amazing Liquid Rhinoplasty! - I was unhappy with my facial profile so I went to Dr. Layliev for a liquid rhinoplasty(nonsurgical nose job). He listened to all my concerns, and discussed exactly how he would mold the filler to smooth the bridge of my nose. At the end he suggested adding some to the tip to give it a little turned up look, which I elected to do, and LOVE. He gave me my dream nose, all with filler, no..."
- L. /
RealSelf /
Sep 28, 2018
"Dr Romanelli is an exceptionally amazing surgeon. He is also one of the kindest and caring Doctors I have ever met. From the moment of my 1st consultation I was met with a friendly attentive staff. . I am beaming with happiness at the results of my surgery. I have named him the magician. I wish I would've done this years ago. My results were immediate. Thank you Thank you Thank you."
- E.B. /
Google /
Jan 03, 2019
"Breast Augmentation - Very accommodating even with all my questions and concerns. Also allowed me to go in and make appointment to help with the nervousness I felt when friends who I've told I was having made it seem like it was too big. It was perfect I love my boobs!I feel more comfortable in my own skin!"
- Anonymous /
RealPatientRatings /
Jan 03, 2019
"Tummy Tuck - Dr. Romanelli and his staff were very informative. He explained in detail what was going to be done and I understood everything he explained. He leaves nothing unsaid. He definitely is an excellent doctor and surgeon. I would go back to him at any time if there was another procedure I was interested in having done and I also highly recommend him to everyone that is interested in having cosmetic surgery. He Is a GREAT DOCTOR"
- Anonymous /
RealPatientRatings /
Jan 03, 2019
"Breast Augmentation - The practice was very professional. Everything went well and ran smoothly."
- Anonymous /
RealPatientRatings /
Jan 03, 2019
Previous
Next
An LED light therapy session should not produce discomfort or need downtime afterward. It is a relatively short procedure that generally lasts between 20 – 30 minutes. Our experienced practitioner will cleanse your skin and then gently glide the LED light device over your facial skin, sending wavelengths with varying degrees of depth that penetrate the top layer of your skin to ignite the healing and anti-aging benefits of the collagen process. This treatment is great as an add-on to a facial, or it can be administered as a standalone session. The skin will be slightly red and sensitive after the treatment, but it should also feel clean, soothing, and healthy. The redness will go away on its own in about 24 – 48 hours and the results, which patients remark as appearing "softer" and "glowing" usually appear within 2 –3 days.
It is common for patients to go through several rounds of LED light therapy to attain the desired results, which will vary for each individual. Sometimes results can be seen after just one session, but many times, it is still recommended to complete multiple treatments to reach the right outcome. The skin will gradually show noticeable improvement as it begins to heal and the collagen begins to produce more rapidly. With each treatment, the results become more evident and long-lasting.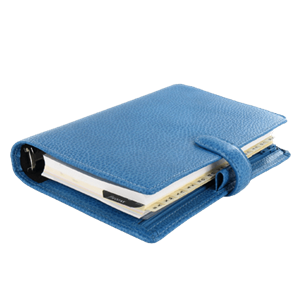 Plan Your Procedure
Average Cost

From

$300

Average Procedure Time

30 Minutes
Contact Us
If you're searching for more radiant skin that looks and feels healthy, then our LED light therapy sessions could be the answer for you. With different lights to target specific issues, our treatments are custom and tailored to your individual needs. Contact Romanelli Cosmetic Surgery in Huntington, NY for more information and to schedule your consultation today.