About Nonsurgical Rhinoplasty
Rhinoplasty is a popular nose reshaping procedure that changes or enhances the appearance of the nose. Most commonly, rhinoplasty is performed with surgical techniques. However, using injectable fillers, like Restylane, liquid rhinoplasty can provide similar, attractive results. Restylane fillers can be used to increase height, straighten an unwanted curve, or fill in a minor imperfection. New York plastic surgeon Dr. John Layliev is skilled to perform nonsurgical rhinoplasty using precise techniques and injection placements to create a balanced, natural look without incisions or sutures. To learn if nonsurgical rhinoplasty with Restylane will help you achieve your aesthetic goals, schedule a consultation at our Huntington, NY facility today.
Reviews
"Amazing Liquid Rhinoplasty! - I was unhappy with my facial profile so I went to Dr. Layliev for a liquid rhinoplasty(nonsurgical nose job). He listened to all my concerns, and discussed exactly how he would mold the filler to smooth the bridge of my nose. At the end he suggested adding some to the tip to give it a little turned up look, which I elected to do, and LOVE. He gave me my dream nose, all with filler, no..."
- L. /
RealSelf /
Sep 28, 2018
"I am so grateful to Dr. John Layliev and his staff. They were so kind, professional and caring. I am 2 weeks post op, revision breast surgery and I am beyond thrilled with my results so far. I highly recommend Dr. John Layliev is a perfectionist and a great artist. Thank you!"
- Anonymous /
RateMDs /
Aug 05, 2019
"I am so happy with my results. The procedure went smoothly and I really did not have much pain. I have to take a double take cannot believe it's actually me!dr Romanelli is such a kind and caring doctor, the staff is so friendly and and helpful. It is a pleasure to come to an office that is so warm and welcoming."
- Anonymous /
Healthgrades /
Jul 31, 2019
"Breast Augmentation - Dr. Romanelli was very personable and made me feel comfortable. He was also very thorough in making sure I got exactly what I wanted and I couldn't be happier with the results. [Single best thing is...] My breast aug came out AMAZING. Perfect."
- Anonymous /
RealPatientRatings /
Jul 29, 2019
"Breast Reduction - Very clear, specific and informative. Office was clean and professional. Listened to and addressed all of my concerns. Didn't rush me, took time to answer all questions"
- Anonymous /
RealPatientRatings /
Jul 29, 2019
Previous
Next
You may be an ideal candidate for a nonsurgical rhinoplasty with Restylane if you are interested in redefining your nose without undergoing surgery or scheduling time for a long recovery. Patients may also wish to:
Increase the height of the nose
Sculpt and straighten an unwanted curve
Improve and increase the projection of the nasal tip
Reduce or eliminate visible irregularities
Reduce and smooth a nasal hump
In many cases, patients are not aware that injectable fillers, like Restylane, can eliminate the need for surgical intervention. During your consultation, Dr. Layliev will assess your nose and evaluate whether nonsurgical rhinoplasty will provide the look you wish for. The height, projection, curvature, and irregularities will all be assessed before a treatment plan is created. Restylane is comprised of a soft gel that can provide results for over two years. Following the consultation, the injection sites will be marked and Restylane will be injected in layers into the nose. Our talented plastic surgeons perform this procedure using a precise and delicate technique, manually massaging the filler into place after each injection. This procedure usually takes no longer than ten minutes at which time you will be given a cold compress to help control discomfort and swelling.
Immediately following your procedure, you should prepare for minor redness, tenderness, and swelling. These side effects are common and temporary and subside within two days of the procedure, a much shorter recovery than is expected following surgical rhinoplasty. Nonsurgical rhinoplasty is an in-office treatment with patients able to return to their daily activities immediately following. It is important to remember that although Restylane can provide dramatic results, patients may need to return to Romanelli Cosmetic Surgery for touch-ups every two years.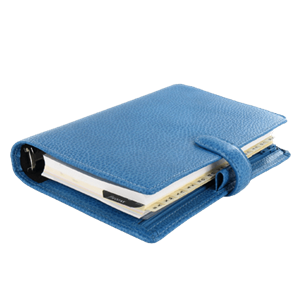 An attractive, proportionate nose creates an overall facial balance. Often, the nose serves as a center of focus and the foundation for aesthetic symmetry. With the help of New York plastic surgeon Dr. John Layliev, your nose can be reshaped to enhance your natural beauty. If the size, shape, and overall appearance of your nose affect your self-confidence, we invite you to schedule a consultation at our Huntington, NY facility. We look forward to helping you redefine your look.