About Restylane Injections
Huntington, NY plastic surgeon Dr. John Layliev, performs a wide range of dermal filler products to help correct signs of facial aging, like wrinkles, lines, and lost volume. It is a popular brand of injectable wrinkle filler since it treats several issues with specialized formulas for long-lasting results. Restylane Lyft uses a synthetic version of the body's natural HA (hyaluronic acid), providing the complexion with a softer, natural appearance that is fuller and more supple. A custom dermal filler plan can treat mild, moderate, or severe facial wrinkles and lines, and also add fullness to the lips and cheeks.
Restylane Lyft treatments are suitable for any patient older than 21 years of age who wants to improve their overall appearance. Since it has many different formulas, your treatment will be customized to fit your concerns and goals. Restylane Lyft may help you treat early signs of aging, such as fine lines throughout the face, or if you would like to boost the fullness in your cheeks and lips. It may also improve moderate to severe wrinkles, like frown lines, laugh lines, Crow's feet, marionette lines, nasolabial folds, and more. Some treatments contain lidocaine, so you need to share any allergies at your pretreatment consultation with our cosmetic team to prevent a negative reaction.
Reviews
"Amazing Liquid Rhinoplasty! - I was unhappy with my facial profile so I went to Dr. Layliev for a liquid rhinoplasty(nonsurgical nose job). He listened to all my concerns, and discussed exactly how he would mold the filler to smooth the bridge of my nose. At the end he suggested adding some to the tip to give it a little turned up look, which I elected to do, and LOVE. He gave me my dream nose, all with filler, no..."
- L. /
RealSelf /
Sep 28, 2018
"I went for an eyelid in January. For the past 2 years my eyelids were making me look older, and very tired . I swent to Dr. Romanelli for a consult, and he made me feel very comfortable and not nervous. Now when I look in the mirror i feel pretty again. Thank you Dr. Romanelli and staff for a job well done!! :)"
- M.M. /
Google /
May 30, 2019
"I had a full tummy tuck and liposuction with Dr Romanelli and I am absolutely thrilled with the results . The office and staff are friendly , warm , knowledgable and very helpful . From the first visit/consultation to all my follow up visits , I was in great hands . The surgical facility is top notch and the nursing care was incredible . I would 100 percent recommend Dr Romanelli to anyone looking for 5 star care and for wonderful results . This whole experience has been very positive and I'm very grateful that Dr Romanelli was recommended to me ."
- D.M. /
Google /
Jun 07, 2019
"I had bilateral breast reconstruction with fat grafting. I am 3 weeks post op and I am doing great. The 1st week was the toughest but nothing that I couldn't handle. Just very sore. Dr. Romanelli is an excellent surgeon, he is very caring and kind. His staff are all wonderful too!"
- M.A. /
Google /
May 30, 2019
"Mini Tummy Tuck - Professional staff, state of the art OR, highly trained and competent physicians."
- Anonymous /
RealPatientRatings /
May 30, 2019
Previous
Next
Restylane Lyft injections are performed in one of our minor procedure rooms at Romanelli Cosmetic Surgery. While many Restylane Lyft treatments already contain the local anesthetic lidocaine, a numbing cream may be put on the treatment areas for greater comfort if requested. The product is injected in your skin with a fine needle and massaged so it reaches the selected areas. Several injections may be performed followed by a cold compress to help control inflammation. Every Restylane product is injected the same way but with different areas treated according to your unique concerns and aesthetic goals.
Once your Restylane injections are complete, you may resume your daily routine. Your recovery will vary based on the area you are having treated, so ask your injector about what you should expect. The treated areas may be slightly swollen and red, but this usually goes away in a few hours. Bruising may be a factor, but this may be camouflaged with cosmetics. It's suggested that you avoid exercise for 24 hours, and you should sleep with your head propped up for the first night. Many patients will notice visible changes right after treatment, but it may take 1 – 2 weeks until the final results develop. Restylane injections often last up to one year based on the formula selected.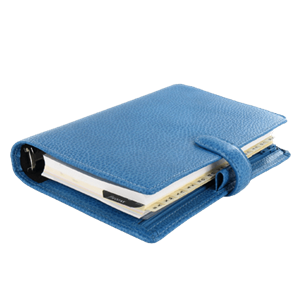 Soften Lines and Wrinkles
Revive your youth with a fast and effective nonsurgical cosmetic procedure. Restylane is a popular injectable treatment at Romanelli Cosmetic Surgery for filling in wrinkles and lines or boosting fullness to give you a softer, glowing appearance. Contact our Huntington, NY office for your consultation with one of our experienced plastic surgeons, Dr. Layliev, to hear more information on the benefits of Restylane and other nonsurgical treatments.
Related Procedures