The Priapus Shot or P-Shot is a treatment that consists of blood-derived growth factors to rejuvenate the penis. This injection is made of platelet-rich plasma (PRP) that is taken from the patient's own blood. PRP has been used for many years to restore the health of certain organs like the skin and to promote healing of injured muscles, tendons, and joints. In this case, it is used to treat erectile dysfunction, boost sex drive, and enhance performance. Our team of plastic surgeons (Drs. James Romanelli, John Layliev, and David Pincus) understands that this is an uncomfortable and embarrassing topic, but we are here to help our patients gain back their confidence and sexual health. Call Romanelli Cosmetic Surgery on Long Island, NY to set up an appointment to talk with one of our medical professionals today.
The P-Shot can help men who suffer from erectile dysfunction or who simply wish to enhance the size of their penis for greater pleasure. Poor function can be attributed to medical conditions such as obesity, diabetes, coronary artery disease, circulatory problems, and prostate cancer. Some medications like anti-depressants or hair stimulates can also contribute to erectile dysfunction. Although the P-Shot can be taken with prescription treatments (Viagra or Cialis), it is not recommended for patients who smoke. Patients should talk to their injector about their current medications prior to receiving treatment to prevent unwanted reactions or side effects.
At the beginning of the appointment, we will extract blood from the patient and transfer it to a centrifuge machine to separate the plasma from the red blood cells. This process usually takes about 15 minutes. Once the plasma rich serum is ready, a numbing cream will be applied to the treatment area, and the PRP will be injected into the penis with a fine-gauge needle. Patients may feel mild discomfort, but the numbing cream makes the injection tolerable for most patients.
Patients will be free to return to their daily activities right after their procedure. On average, over 90% of men who have done the procedure have experienced instant and long-lasting benefits after a single treatment. While most patients will see a noticeable difference right away, it may take a few weeks for others. Typically, there is a 10 – 20% increase in length and girth. Overall, patients will have a more effective erection as PRP helps increase blood flow to the penis. Treatments usually last 12 – 18 months but can be repeated after 1 – 3 months from the initially P-Shot.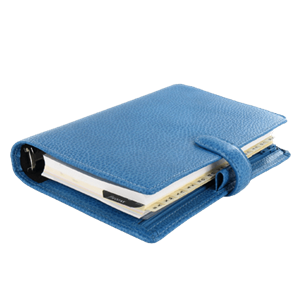 Plan Your Procedure
Average Cost

From

$1,250
Contact Us
Raise your sex drive and increase blood flow with the P-Shot at Romanelli Cosmetic Surgery in Huntington, NY. Our experts can meet with you to discuss how this all-natural enhancement procedure can benefit you. After treatment, many of our patients notice a difference and often return to maintain their improved girth. Call our front office to schedule your private consultation today.
Related Procedures