After Your Bariatric Surgery
Patients who accomplish major weight loss are usually ecstatic, having moved past a big roadblock in life. The downside is: while their new figure represents a proud accomplishment, some individuals will face new frustrations. This is often due to the loose and wrinkly skin left behind on the body. Massive weight loss generally leaves patients with skin that cannot shrink to their new smaller size. No matter where the sagging skin resides, surgical intervention is necessary to eliminate the issue. Plastic surgeon Dr. John Layliev performs skin removal surgery at Romanelli Cosmetic Surgery in Huntington, NY to sculpt the body. This procedure is often life changing, as well as the final step in personal transformation for Long Island patients.
Ideal Candidates for Post-Bariatric Surgery Contouring
The best individuals for skin removal surgery are those who are dealing with excessive loose skin due to weight loss. Generally, this upset is noticed early on as weight is lost. If you have hanging skin, plastic surgery at Romanelli Cosmetic Surgery can remove the skin issue and secure the underlying tissue for a tighter and healthier appearance. It's recommended that patients be at a healthy weight before undergoing this surgery.
After Weight Loss Surgery Reviews
"Other - I was highly satisfied with my experience so far because the staff is extremely knowledgeable and friendly. They made me feel comfortable to ask questions and never during the process did I feel rushed. It was obvious that this practice considers its patients a priority and that they were competent educating me as well as helping me feel as ease to make a confident decision moving forward."
- Anonymous /
RealPatientRatings /
Nov 17, 2016
"Doctors and staff were FANTASTIC. Could not be happier!! Highly recommend!!"
- Anonymous /
RateMDs /
Mar 30, 2018
"Doctor Pincus is an excellent plastic surgery specialist,very kind attentive,kind and professional .He and his very very welcome friendly team will make everyone feel safe and taken care ,specially the post op ...He is talented and professional beyond his age .I cannt post my pic ,but have to admit ,that he made me looking like a moviestar.THANK YOU DOC"
- N. /
Healthgrades /
Apr 26, 2016
"Five Stars - Absolutely amazing. Doc, you never let me down!!!"
- Anonymous /
Vitals /
Jun 05, 2018
"Five Stars - Excellent staff. Entire experience from beginning to end was great. The consultation was extremely informative, the doctor was respectful, explained everything and was encouraging to reach goals even after the surgery. Would highly recommend."
- Anonymous /
Vitals /
Mar 13, 2018
Previous
Next
Surgical Technique for Post-Bariatric Surgery Contouring
Cosmetic skin removal surgery is generally considered an invasive treatment. This surgery utilizes general anesthesia and can take between 3 – 7 hours, depending on how many procedures are being performed. It is very common for patients to have a hospital stay if necessary. Fat removal is often used during the procedure to remove areas where fat exists, followed by skin excision. After weight loss surgery does require longer incisions than less invasive cosmetic procedures, so scarring will be a part of this treatment. During this procedure, every effort is made by our surgeons to place the incisions as discreetly as possible. Before you leave, we will give you comprehensive scar care instructions for a healthy outcome.
What to Expect from Post-Bariatric Surgery Contouring
When you are released from the surgery center, you will need to take a few days to rest at home. Small tubes for draining may be placed near the incision sites to help minimize swelling and drainage and medical garments will be provided to reduce swelling. On average, it takes about 2 – 4 weeks until you will feel good enough resuming regular activities but considering the treatment plan, it may take longer. Our surgeons find that most of our patients are healed around six months. This surgery can be a life changer for patients, with visible results that are immediate. Once healed, you will be able to wear clothing you could not wear before and move freely without sagging skin slowing you down.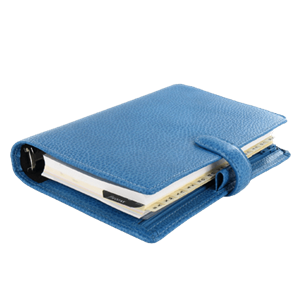 Reach Your Goals with Post-Bariatric Surgery Contouring
Losing weight is such an outstanding achievement and we are so happy for you if you have finally met your specific goals. If loose and hanging skin is a current challenge, we encourage you to understand your alternatives for cosmetic skin removal. Contact Romanelli Cosmetic Surgery in Huntington, NY today for more information.
*COST VARIES DEPENDING ON THE PROCEDURE.
Related Procedures
Related Posts