About Brazilian Butt Lift
A surgery known as the Brazilian butt lift is known as one of the fastest growing treatments in the U.S. and continues to be in widespread demand. This body contouring surgery allows individuals an effective way to have a fuller, shapelier buttocks without using an implant. Weight loss, aging, and hereditary characteristics can be the cause of a deflated butt. In today's times, a curvy, rounder rear end is considered desirable. A fat transfer to the buttocks adds volume to the butt to create the appropriate roundness and shape. It is achieved through a careful and precise fat transfer process, which first uses liposuction to take unwanted fat from one section of your body and then reinstates it into your buttocks. It takes an artistic eye to perform the Brazilian butt lift and with years of experience and training, Long Island plastic surgeon Dr. John Layliev can create natural-looking results at Romanelli Cosmetic Surgery in Huntington, NY.
Ideal Candidates for Brazilian Butt Lift
The ideal patients for the cosmetic enhancement known as a Brazilian butt lift will be examined to make sure they are able to undergo this surgery. The first area to address is to confirm there is enough fat in certain areas to extract for the removal, grafting, and transfer process. If you are of a lower body weight or exhibit insufficient fat to harvest, you may not be a candidate for this procedure. In addition, it is also important to have good skin laxity. If your buttocks has loose, hanging skin, you may be a better fit for a butt lift with surgery. If you maintain a stable weight, have enough fat to remove, and prefer not to use an artificial device such as an implant, the Brazilian butt lift may be a great option for you.
Brazilian Butt Lift Reviews
"Dr Pincus was amazing; from the initial consultation, he was patient and took the time to thoroughly explain every step of the process and all available options. The entire staff was genuinely interested. The results are amazing and it's the best decision I've ever made!"
- J. /
Healthgrades /
Apr 13, 2016
"I had an amazing experience - Dr.Layliev was extremely reassuring and was able to answer all my questions and concerns prior to my procedure with him. I truly recommend using Dr.Layliev for any procedures you are looking to get done."
- A.1. /
RealSelf /
May 14, 2018
"Fat Transfer - Dr. Romanelli and his staff are intelligent, professional, kind people. I felt comfortable and safe in their care. They are all friendly, open people who are always available to answer any questions or concerns. I would not hesitate to return to Dr. Romenelli. He is an artist."
- Anonymous /
RealPatientRatings /
Jul 19, 2015
"Fat Transfer - The doctor and nurse were very knowledgeable. They were both answered my questions and concerns to my satisfaction."
- Anonymous /
RealPatientRatings /
May 22, 2017
"Doctor Romanelli is amazing! - Doctor Romanelli and his staff are wonderful! From my consultation, through surgery and recovery, till now the whole staff has been so caring and pleasant. I'm also very grateful for Doctor Romanelli's skill, my breasts look incredible, lipo amazing and the fat injections have given me a nice tush!! It was a great experience and am so happy to have choose his office for my needs."
- S. /
RealSelf /
Nov 27, 2017
Previous
Next
Surgical Technique for Brazilian Butt Lift
It is considered an outpatient treatment and on average takes about 2 – 3 hours. This is dependent upon how much fat is being removed and transferred. A form of liposuction will be the first step to remove fat from specific areas on the body including the abdominal area, hips, and thighs. This treatment of fat extraction is performed safely so the extracted fat is never exposed to air before it is intricately purified in a closed system. At this time, viable and healthy fat tissue is separated and placed into syringes. Finally, the injection process occurs, with the harvested fat tissue injected layer by layer with a subtle massage to ensure the surface appears even. This process is repeated numerous times until the wanted roundness and shape has been attained.
What to Expect from a Brazilian Butt Lift
After a Brazilian butt lift, you will be monitored and sent home to heal. Remember there are separate sections on the body that need proper healing — both the places where the fat was removed and the buttocks. In both places, there will be incision care needed. It is important to not place unnecessary weight on the back-side for at least two weeks after surgery. Once the swelling has subsided, the real results can be seen, but in most cases results are seen in about 4 – 6 weeks. The butt will appear fuller and shapelier. In addition, the areas that had fat removal may make the result even more beautiful if performed on the hips or lower back.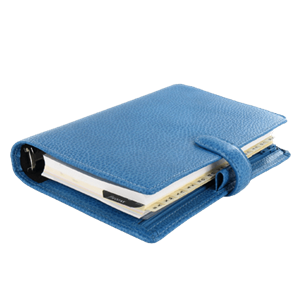 Plan Your Procedure
Recovery Time

2 Weeks

Average Procedure Time

2 Hours

Post-op Follow-up

3 Days - 6 Months
Contact Us
Shape Your Rear with a Brazilian Butt Lift
This procedure has become so popular due to the fact that it allows men and women the chance to attain the shape and figure they desire. If you wish to have better volume in your buttocks and are seeking a natural approach, we welcome you to call Romanelli Cosmetic Surgery in Huntington, NY to learn more today.
Related Procedures
Related Posts