Romanelli Cosmetic Surgery in Huntington, NY offers the most advanced treatments to effectively eliminate fat from the body. Lipo, or liposuction, is a body contouring treatment that reduces pockets of fat from the flanks, tummy, buttocks, and thighs to create a more defined appearance. This cosmetic procedure at Romanelli Cosmetic Surgery can be combined to treat multiple body parts. When we see you for your consultation, Long Island plastic surgeon Dr. John Layliev will assess areas of concern so you can attain your aesthetic goals. We want to help you feel and look your absolute best.
Liposuction Reviews
"Liposuction - An area of my abdomen was not done that I believe should have been. So now I have an ovious pooch."
- Anonymous /
RealPatientRatings /
Jun 11, 2017
"Liposuction - I had tummy tuck and breast augmentation with another provider who did a good job but wanted a second opinion for future surgery. I liked Dr Rominelli's bed side manner and also like the atmosphere of the practice."
- Anonymous /
RealPatientRatings /
Mar 20, 2017
"Liposuction - Great bed side manner"
- Anonymous /
RealPatientRatings /
Jul 21, 2017
"Could Not Be Happier with my Result! - Huntington, NY - I had heard about Dr. James Romanelli from a friend who had liposuction. He was by far the nicest doctor I'd ever met and he put all my fears to rest about having the procedure. The cost was less than I had feared & they had availability 2 weeks after my initial consultation. The procedure was fast and my recuperation was incredible. I could not be happier with my results!"
- J. /
RealSelf /
Sep 26, 2013
"Finally Doing It.......Huntington, NY - I am scheduled for a breast lift and liposuction of my thighs, hip bones (flanks) and fat transfer to buttocks next week. I am so nervous. I am 47 years old and have had saddlebags since 7th grade. I was always a skinny girl, at five foot five I would range from 125-130. The past few years though I ballooned up to 154 and it was NOT a good look for me. I am not 148. I work out and eat..."
- S. /
RealSelf /
Dec 12, 2014
Previous
Next
Ideal Candidates for Liposuction
Fat removal surgery is a great treatment for patients who are at an ideal weight, but have stubborn pockets of fat that cannot be lost with diet alone. Patients considering liposuction should not have excessive skin laxity because liposuction is not a treatment for loose skin. It's also important to understand that liposuction is not a treatment for weight loss. At the time of your consult for surgery, our plastic surgeons will discuss your expectations.
Liposuction Surgical Technique
Liposuction is completed in an outpatient setting under general anesthesia. A punch-hole incision is placed through the skin so a cannula can be inserted through the incision. A cannula is a tool that makes it easier to work loose the fatty tissue that is being suctioned out. After the desired amount of fat deposits have been reduced, one of our plastic surgeons will seal the small incision. Based on the number of sections treated, your procedure may take several hours. In the separate area for recovery, your post-operation nurse will assist you with managing your pain and look after your incision site until you are discharged.
What to Expect with Liposuction
It's typical to have bruising and swelling for one to two weeks, and you will have any stitches removed within 7 days after surgery. The most important thing to do following liposuction is to give your body time to rest and heal. Once you go back to your job after your surgery, you should do your best to take it easy. To increase your strength and stamina, try light workouts and go for walks as approved by your plastic surgeon. Keep in mind that you may see some improvements soon after your surgery, but it will take around 6 months until your new body contour and shape is complete.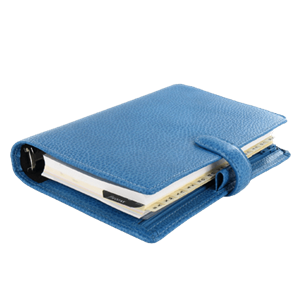 Plan Your Procedure
Recovery Time

1 Week

Average Procedure Time

1 - 3 Hours

Post-op Follow-up

1 Week
Contact Us
Feel Fit and Toned with Liposuction
Fat removal with liposuction at Romanelli Cosmetic Surgery offers individuals the chance to have annoying fat diminished almost instantly. Without the help of liposuction, it can be difficult to get the slimming outcomes you want to have. We can recommend various options for liposuction treatment depending on your individual aesthetic desires. We welcome you to call our office in Huntington, NY and set up your personal consultation with one of our skilled plastic surgeons.
Related Procedures
Related Posts