For women and men alike, hanging skin and excess fat in the abdominal region can be a source of frustration despite efforts to lose it. Significant weight loss, childbirth, and aging are the typical reasons an individual may not succeed at trying to produce a slim and tight abdomen. A tummy tuck is a body contouring enhancement that successfully transforms the abdominal region, creating attractive outcomes for our patients. Our skilled plastic surgeons, Drs. James Romanelli and John Layliev perform tummy tuck surgery that varies on the condition of the abdomen. This cosmetic treatment at Romanelli Cosmetic Surgery in Huntington, NY allows patients the opportunity to have a toned, smaller abdomen and renewed confidence.
Ideal Candidates for Tummy Tuck
Tummy tuck surgery can be performed on both women as well as men. If you cannot lose or reduce loose skin in addition to excess fat in the stomach, this surgical treatment can help create a slimming and more toned look. Prior to surgery, we recommend that you be at a healthy weight. Tummy tuck surgery is not a weight loss procedure — it surgically corrects loose skin. A form of liposuction is often incorporated during the procedure to reduce fat. If your abdomen has good skin tightness, but you still are not satisfied with your appearance even on a healthy diet, you may be more suited for liposuction. Women interested in abdominoplasty should have completed pregnancy so that the results are not impacted.
Tummy Tuck Reviews
"Review for tummy tuck and breast augmentation - Dr. Romanelli is a wonderful & talented surgeon. This was my first time having surgery and I have no regrets in choosing him. He did an amazing job with my tummy tuck and breast augmentation. I looked into hundreds of doctors from long island to the city and after seeing several other doctors I knew Romanelli was the best. He was the most knowledgeable and detailed. He suggested things that other doctors didn't and informed me on things I never thought to research. My favorite thing about him is that after a tummy tuck he keeps you overnight! And after a procedure like that you want to stay there with a nurse. The nursing staff there are great as well. I adored each nurse who stayed with me. The thing I was worried about most was the tummy tuck scar. He did a phenomenal job, it's extremely thin and even. As far as tummy tuck scars go, it's beautiful. My breast augmentation was also very successful, although they haven't dropped yet so I can't give a true review on them. But he did help me choose the perfect size. As for post op visits, he has been great about them. He truly cares about your recovery process and wants to make sure you're comfortable and feel great, which I do!"
- Anonymous /
Vitals /
Sep 12, 2013
"I've had 3 surgeries there this past year with Dr, David Pincus. Breast's, tummy tuck and my upper arms. I could not be any happier with the care from all of the staff there. My surgeries have give me more peace, strength, confidence and most of all happiness."
- L.L. /
Facebook /
Nov 13, 2017
"Tummy Tuck - Dr. Romanelli and his staff are amazing. They answered every question I had and made me feel comfortable before the procedure and the after care was great. I am highly satisfied with the Results of my tummy tuck I am more comfortable with the way I look and my clothes fit great"
- Anonymous /
RealPatientRatings /
Jul 18, 2017
"Tummy Tuck - Dr Romanelli was highly recommended to me. He was very professional and the office staff was friendly and engaging. Made me feel more at ease. He explained the procedure. I was shown the surgery room as well as the after care room. I still have questions, but I am comfortable asking them to this accommodating and friendly staff."
- Anonymous /
RealPatientRatings /
Sep 26, 2017
"Tummy Tuck - Friendly and knowledgeable staff and surgeon."
- Anonymous /
RealPatientRatings /
Jan 30, 2017
Previous
Next
Tummy Tuck Surgical Technique
Tummy tuck surgery is performed using general anesthesia. There are several methods to think about when this surgery is performed, which is applied toward the individual's needs. To start, the incision shape and size is selected based upon the excess skin that needs to be excised. Some individuals with severe hanging skin might benefit best from an extended tummy tuck. This method makes the incision from hip to hip just on top of the pubic section. Some individuals who have minimal skin laxity but still feel frustrated by their appearance may be better candidates for a smaller incision. These patients still benefit from tummy tuck surgery, but will simply have a less expansive scar. Regardless of how it is performed, all abdominoplasty procedures at Romanelli Cosmetic Surgery involve the excision of loose skin and liposuction.
What to Expect from Tummy Tuck surgery
After your tummy tuck surgery, you will be carefully examined and sent home wearing a compression device to decrease swelling. Walking and standing will be hard to accomplish in the first few hours, so you should take it easy for a couple of days. Resuming normal movement becomes less painful once the muscles relax and the incision begins to heal. You should be able to resume normal activities somewhere around two weeks. Workouts can resume around eight weeks or earlier if you are given permission by Drs. Romanelli or Layliev. The midsection will feel sore and tight, but once healed you will feel normal.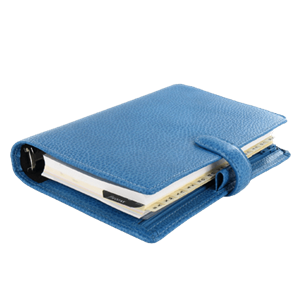 Plan Your Procedure
Recovery Time

1 - 6 Weeks

Average Procedure Time

1.5 - 2.5 Hours

Post-op Follow-up

1 Week
Contact Us
Attain a Tighter Tummy with Tummy Tuck surgery
A variety of things can result in a sagging tummy, leaving behind loose skin. We understand it can be almost impossible to correct — surgery is usually the only way to overcome this. If you are tired of having the loose skin in your abdominal region, regardless of the severity, skin tightening surgery by our seasoned plastic surgeons in Huntington, NY may help you get the body you want. We invite you to call Romanelli Cosmetic Surgery for more information.
Related Procedures
Related Posts