About Breast Augmentation
Cosmetic breast surgery is a procedure that resizes the breasts to create a fuller look. It is often considered to be one of the most desired cosmetic surgeries, offering women who dislike their breast many opportunities for improvement. With the help of implants or a fat transfer, this procedure improves breast shape, size, and symmetry, and creates an attractive and natural-looking outcome. Plastic surgeons Drs. James Romanelli and John Layliev are skilled in implementing this surgery and perform countless breast augmentations each year. When you have your consultation at Romanelli Cosmetic Surgery in Huntington, NY on Long Island, we will listen to your aesthetic desires and concerns and educate you on all of the choices available, while also creating a treatment plan to reach your personal goals.
Ideal Candidates for Breast Augmentation
The decision to have breast enlargement surgery is a personal one for women. Women who have small breasts or breasts that have changed shape and size following pregnancy or weight loss are ideal candidates.
About Breast Augmentation
During your consultation, the appropriate implant will be recommended based on your body size and shape, as well as the results you hope to attain. Both types of breast implants, silicone and saline implants are widely popular and equally safe and approved by the Food and Drug Administration (FDA). Implants are made in different shapes, sizes, profiles, and textures — each of which is considered carefully in order to attain your desired look.
Breast implant size is determined based on the cubic centimeters (CCs) of saline or silicone used. To understand the appropriate volume, we will look at how much native breast tissue exists and the size you desire to be. We use the VECTRA3D Breast Imaging Simulator (Canfield Imaging Systems) to show you what various size implants can look like on your body.
We understand all of the considerations may appear overwhelming. Selecting an appropriate implant size is easier once goals are understood during the consultation. These considerations, combined with the expertise and training of our surgical team, help attain beautiful, natural-looking outcomes.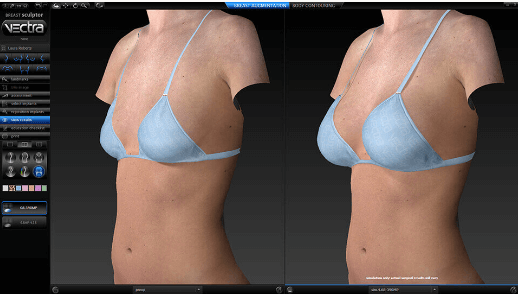 Breast Augmentation Reviews
"5 out of 5!!!! Breast Augmentation - Dr. James Romanelli Dr. Romanelli and staff are highly professional, warm and friendly. I had a breast augmentation from a 38A to 38D one year ago. My level of confidence (especially in clothes) has skyrocketed tremendously. I feel so amazing and my breasts look and feel soft and beautiful. I higly recommend this surgeon to ANYONE for plastic/cosmetic surgery!!!! Thank you Dr. Romanelli & Staff for changing my life in such a beautiful way!!! Posted by: Joanne C."
- J.C. /
Yelp /
Jun 03, 2014
"Loving it - I just recently had my breast surgery from Dr. Romanelli after many years of deciding who was the best fit to do this procedure on me.. I was terrified of the outcome!! I am so happy I went to him he has the BEST I MEAN BEST bedside manners I have EVER seen... I luv him... When I first went to him I was so unsure of what size I wanted to be not BIG but def proportioned to my body he totally helped me even as I changed my mind right before surgery lol.. He is the kindest most patient n understanding man BUT knows EXACTLY what WE want even when we are confused!!! He did a perfect job I am so impressed I finally did it I got rid of my little prunes that shrunk away after losing weight n having 3 children... So I THANK YOU from the bottom of my heart for giving me my confidence back you are AWESOME and have a wonderful group of people working for you... Allison is a wonderful asset to your office luv her make sure you don't loose her....She is great with the patients!!!!"
- Anonymous /
Vitals /
Jul 20, 2014
"Best Doctor Ever! - Dr.Romanelli was a fantastic doctor. Not only does he have great bedside manner but he did an amazing job on my Benelli Lift and Breast Augmentation. They look so good, so natural. I highly recommend Dr. Romanelli for any procedure!"
- Anonymous /
Vitals /
Jun 27, 2013
"Five Stars - Outstanding service."
- Anonymous /
Vitals /
Feb 20, 2018
"Review for tummy tuck and breast augmentation - Dr. Romanelli is a wonderful & talented surgeon. This was my first time having surgery and I have no regrets in choosing him. He did an amazing job with my tummy tuck and breast augmentation. I looked into hundreds of doctors from long island to the city and after seeing several other doctors I knew Romanelli was the best. He was the most knowledgeable and detailed. He suggested things that other doctors didn't and informed me on things I never thought to research. My favorite thing about him is that after a tummy tuck he keeps you overnight! And after a procedure like that you want to stay there with a nurse. The nursing staff there are great as well. I adored each nurse who stayed with me. The thing I was worried about most was the tummy tuck scar. He did a phenomenal job, it's extremely thin and even. As far as tummy tuck scars go, it's beautiful. My breast augmentation was also very successful, although they haven't dropped yet so I can't give a true review on them. But he did help me choose the perfect size. As for post op visits, he has been great about them. He truly cares about your recovery process and wants to make sure you're comfortable and feel great, which I do!"
- Anonymous /
Vitals /
Sep 12, 2013
Previous
Next
Surgical Technique for Breast Augmentation
Incision placement, as well as implant location, are decisions that are made before surgery. During breast augmentation, the chosen incision is created and then the implant will be placed into its position. There are various techniques that may be used for implant placement. These include underneath the pectoral muscle, over the pectoralis muscle and behind your native breast tissue, and lastly under a layer of fascia just over your muscle. The choice as to where to insert the breast implant incision is based on varying factors. This involves the quality and thickness of your native breast tissue and skin, your implant size, activity level, and body type. Regardless of incision location, scarring is hidden within a natural breast crease.
What to Expect from your Breast Augmentation
Breast enhancement surgery is an outpatient procedure with the patient under general anesthesia. Once the incision is made, the appropriate implant will be inserted through the incision opening and deposited into a pocket created for it, and then secured into its correct position. After this process, the incision is carefully secured with skin adhesives or sutures. Each patient will be taken into recovery and carefully monitored and screened prior to being released. You will be instructed to continue wearing a compression garment to help reduce swelling. Several days after surgery, the swelling and bruising will begin to decrease, and the breasts will start to look and feel normal as they settle into their new position. While individual results vary, most patients can return to everyday activities within the first week. Breast enhancement surgery creates gorgeous outcomes that feel and appear natural. This procedure often times can be a life changer for many patients, offering them the opportunity to feel more self-assured.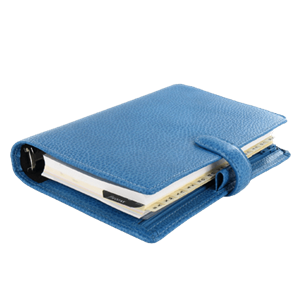 Plan Your Procedure
Recovery Time

1 - 4 weeks

Average Procedure Time

1 Hour

Post-op Follow-up

1 Week
Contact Us
Related Procedures
Get the Look You Want with a Breast Augmentation
Breast augmentation surgery is notorious for many excellent reasons. This treatment is safe and effective, and creates beautiful results. With numerous augmentation considerations, you can get the look you have always wanted. Romanelli Cosmetic Surgery is excited to offer this proven procedure and we welcome you to learn more. Contact us today to plan your private consultation with one of our skilled plastic surgeons.
Related Posts