About Breast Augmentation with a Lift
As many women age, they can lose breast volume while others may begin to notice loose, excess breast skin. Some women experience both problems that lead to deflated breasts that sag. If you would like to increase the size of your breast while also eliminating loose skin, plastic surgeons Drs. James Romanelli and John Layliev suggest a breast augmentation surgery plus a breast lift (mastopexy). This procedure at Romanelli Cosmetic Surgery in Huntington, NY begins by removing excess skin from the chest, and then adding silicone or saline implants to reach your desired breast size. A breast augmentation with a lift improves multiple concerns, such as shape, size, and position to create more youthful, perky breasts. Make a consultation with one of our skilled plastic surgeons to discuss your unique concerns and wants, so we can help you decide if a breast surgery with a lift and augmentation best fits you.
Breast Augmentation + Lift Reviews
"Breast Lft & Augmentation - My doctor is very skilled and has a wonderful bedside manner. His staff is amazing too."
- M. /
RealSelf /
Mar 24, 2009
"Five Stars - Getting a breast augmentation and lift was the best decision I ever made. I asked about 4 people who they went to and they all said Romanelli and that he is the best. They were they right!! As soon as I met him, I knew I was in good hands. I absolutely love my results! Thank you Dr. Romanelli!!"
- Anonymous /
Vitals /
Sep 11, 2018
"Breast Augmentation - I'm very happy with my breast augmentation and lift. They look great and Dr. Romanelli did a great job. Best thing I ever did. [Single best thing is...] I'm more confident. I like to show them off."
- Anonymous /
RealPatientRatings /
Nov 05, 2018
"It's been a year and half since I've had my Breast Augmentation and lift with Dr. Romanelli. I just wanted to tell everyone, they look spectacular! I was referred to him by a good friend of the family and after doing my homework and seeing two other surgeons I felt like I was at home with Dr. R and his staff. I'm 30 years old now and I tell everyone it was the BEST DECISION I've ever made. He didn't make me look like a bimbo but he surely delivered the size and fullness I asked for in a very tasteful manor. He's kind, smart and definitely knows his boobs! Since becoming a medical Esthetician myself, I've realized how modern and advanced his techniques are. I'm sure I'll be back for another procedure when and if I have children. Thank you,  Dr. Romanelli & staff for giving me the body I've always dreamed of- might I add, I'm a tough cookie to please and definitely a perfectionist. He was right there with me! Nothing but good things to say about this practice!"
- A.T. /
Yelp /
Dec 20, 2018
"So Amazing!! - Today is 2 days post op from having a breast augmentation and lift with Dr. Layliev. I'm already beyond thrilled with my results. Him and his staff are both so thorough and friendly. Truly went above and beyond. His bed side manor as well surgical skill was more than I could have asked for. I also used him for my Botox which I usually get elsewhere about every 6 months and this was by far t..."
- K. /
RealSelf /
Feb 08, 2019
Previous
Next
Ideal Candidates for Breast Augmentation with a Lift
There are several reasons why you may be considering breast augmentation combined with a lift. It's a great approach if you desire to fully rejuvenate your breasts and improve the elasticity of your skin. You may be experiencing sagging of the breasts caused by significant weight loss, aging, or pregnancy, therefore you would like to enhance breast fullness — this can all be achieved with a combination breast surgery. Our plastic surgeons will be able to determine if a lift alone will get your desired outcome, or if both a lift and implants are better to attain your goals.
Surgical Technique for Breast Augmentation with a Lift
This combination breast surgery is typically done at our accredited surgical facility under general anesthesia as an outpatient procedure. Breast implants are positioned and then excess breast skin is removed while the nipple areolar complex is raised. We will go over the options available for breast implants before your surgery so your implants will be ready for placement.
What to Expect from Breast Augmentation with a Lift
Recovery time for this particular procedure will be different from patient to patient; however, you should be able to return to your normal activities within seven days. You will need to abstain from intense exercise and strenuous activities for 2 – 6 weeks. There will also be some inflammation after your surgery that may last for a few weeks. Breasts will settle into their new, transformed position in about 3-4 months where at that time you will be able to appreciate your final result.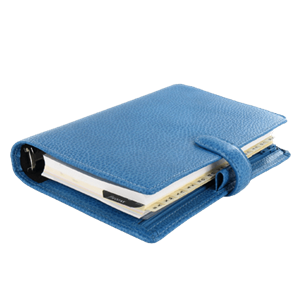 Plan Your Procedure
Average Procedure Time

1.5 - 2 Hours
Contact Us
Attain the results you want by combining a breast augmentation and lift at Romanelli Cosmetic Surgery. Drs. Romanelli and Layliev will help you create a unique treatment plan that addresses your concerns and goals so you can see your best results. By addressing the skin, size, shape, and position of your breasts, your breast augmentation with lift can lead to a younger appearance. Make a consultation at our Huntington, NY office to find out more information about your breast surgery options.
Related Posts