About Breast Lift Surgery
Breast lift surgery is a body contouring procedure that lifts and tightens the breasts by removing loose skin and tightening the healthy tissue and skin to create a more youthful and healthier look. This cosmetic breast surgery is reserved for women who have lost breast shape and volume and who are experiencing breast sag due to aging and gravity, as well as weight loss or pregnancy. Huge advancements in mastopexy techniques have made this aesthetic surgery so successful that new statistics from the ASPS (American Society of Plastic Surgeons) refer to an approximate 70% increase in demand since 2000. Plastic surgeons Drs. James Romanelli, and John Layliev perform this surgery using the most state-of-the-art methods, carefully choosing the correct technique according to the degree of sag present as well as the desired outcome. Call our office in Huntington, NY on Long Island to learn more today.
Ideal Candidates for a Breast Lift
Some women come to Romanelli Cosmetic Surgery believing they are candidates for implants only, but after a private assessment it may be realized that a breast lift will provide a better outcome. This is due to the significance of sag that is shown. Patients whose breasts point downward typically need a lift to reduce the skin deformity and lift the breasts to a higher position. If you have nipples that droop downward and your breasts appear stretched, a mastopexy (breast lift) can dramatically help their appearance. Patients contemplating a breast lift should be in good health and at a healthy weight. Even though breast implants may be desired, in so many cases, a lift is all that it takes to add the shape and size that is hoped for.
Breast Lift Reviews
"MOMMY MAKE-OVER - Dr Romanelli and his entire staff are AMAZING!! Look no further. I had a breast lift/augmentation and tummy tuck. I am at my third week and already cannot believe the transformation. His entire staff is top notch, and extremely caring. Believe me, worth every penny. Look no further.."
- Anonymous /
Vitals /
Jul 19, 2012
"Breast Lift - Dr Romanelli was confident and comfortable in the results I would recieve from the procedure I want done. His background and my referrals made me confident that he would be the one to give me the results I am looking for."
- Anonymous /
RealPatientRatings /
Aug 01, 2017
"Breast Lift - The post operation information was not specified to detail prior to the procedure"
- Anonymous /
RealPatientRatings /
Jul 03, 2017
"Finally Doing It.......Huntington, NY - I am scheduled for a breast lift and liposuction of my thighs, hip bones (flanks) and fat transfer to buttocks next week. I am so nervous. I am 47 years old and have had saddlebags since 7th grade. I was always a skinny girl, at five foot five I would range from 125-130. The past few years though I ballooned up to 154 and it was NOT a good look for me. I am not 148. I work out and eat..."
- S. /
RealSelf /
Dec 12, 2014
"31 Years Old, Twin Pregnancy- Breast lift/implant, Full tummy tuck, Lipo Long Island, NY - I can't say enough about how pleased I am with dr. Romanelli's office. Starting with my 1st consult he listened to everything on "my list" and he turned it into a reality. I am so pleased with my results. Working with Alison regarding cost, payment and scheduling my surgery date was a breeze. All there nurses were excellenct especially I had to stay overnight. The suite was so comfortable and it was so nice to have all that help. Also my post op follow ups have been great. I love johanne np she really cares about her patients. Thank you Dr. Romanelli and staff can't thank you enough to have my body back!"
- L. /
RealSelf /
Sep 25, 2015
Previous
Next
Breast Lift Surgical Technique
A breast lift takes approximately two hours or more and is performed with the patient under general anesthesia. The timing for this procedure is dependent upon the complexity of breast sagging present. The surgical technique can include an incision placed only around the areola, an incision around the areola that also extends to your natural breast fold, and finally, an incision that also includes the lower breast fold crease. The choice of incision depends on the laxity of the breast tissue and skin as well as the position of the nipple. After making the incision, any loose, unhealthy skin is removed along with fat and tissue that is not needed and the nipple position is then raised. Our surgeons will review with you which technique will best optimize the appearance of your breasts.
What To Expect from Breast Lift Surgery
The recovery for a breast lift surgery is more extensive than a breast augmentation. After the procedure is completed, you will wear a medical compression bra to diminish swelling. Also, a small draining tube is inserted near the incision site to help with excess draining that can often occur after mastopexy treatment. After surgery, the swelling will diminish within about a week. We will provide detailed, home incision treatment care instructions to help your healing process. Aesthetic results after a surgical breast lift are noticeable after a few weeks as the new shape take their higher placement on your chest wall. Your breasts will look perkier and natural.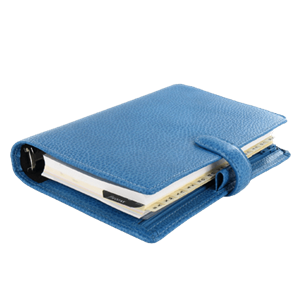 Plan Your Procedure
Recovery Time

3 Days - 4 Weeks

Average Procedure Time

1.5 - 2 Hours

Post-op Follow-up

1 Week
Contact Us
Related Procedures
Get Healthier-Looking Breasts with a Breast Lift
Mastopexy has changed the lives of many Long Island patients. If you are faced with sagging breasts that interfere with your daily activities or prohibit you from buying certain clothing, a mastopexy at Romanelli Cosmetic Surgery may be the answer to your problems. At the time of your initial visit, a thorough examination will be performed and your aesthetic concerns will be discussed. We will determine a tailored treatment plan to assist in transforming your breasts. Please contact Romanelli Cosmetic Surgery and speak to a patient coordinator to begin your cosmetic surgery journey.
Related Posts