About Breast Reconstruction Surgery
Breast reconstruction surgery can be performed to restore one or both of the breasts to an attractive size, shape, and appearance following a lumpectomy or mastectomy. It's also used to repair the chest if it has been damaged by a birth defect or trauma. Advanced options in reconstructive surgery make it easier for breast cancer patients to feel whole again and have breasts that look natural after removal or damage. This surgery generally involves several procedures and different stages that may be done at the beginning of your breast cancer treatment or delayed until the treatment is complete. NY State & Federal law requires insurance to cover the procedure. Long Island plastic surgeons Drs. James Romanelli and John Layliev create personalized surgical plans with compassion as they help you and your cancer team restore your physical appearance and confidence.
Ideal Candidates for Breast Reconstruction Surgery
Reconstruction of the breast(s) is an extremely individualized surgery. Each patient will be required to have an in-depth consultation appointment to determine their surgical plan from their concerns, needs, and available techniques. If you are considering reconstruction, it's important that you are emotionally prepared for reconstruction and understand realistic expectations for results. While we aim to give you an attractive, natural appearance, your reconstructed breast(s) may not have the same sensations, look, or feel as your original breast(s).
Breast Reconstruction Reviews
"I had two reconstructive breast surgeries with Dr. Romanelli, following breast cancer, and he was outstanding. The level of compassion, concern, and dedication was remarkable. His bed side manner is one that every surgeon should embrace. I've been very happy with the results, and it's been more than 10 years since the first surgery. God Bless Dr. Romanelli!"
- Anonymous /
RateMDs /
Feb 22, 2017
"Love Dr. Romanelli and his entire staff! Everyone here is so friendly and worked with me through my concerns and fears all the way up to my surgery and throughout my post care. The outcome of my my breast reconstruction/revision are amazing... finally I am feeling even again! Beautiful work, even my breast care specialist commented on the wonderful results! I could not be happier :)."
- L. /
Healthgrades /
May 17, 2018
"I Had an Amazing Experience - Dr. Layleiv is amazing ! He is so informative and makes you feel comfortable in any situation. As one of his breast cancer patients he has been so supportive and compassionate. His work speaks for himself, he made me feel like me again! Would be lost without Dr. Layleiv."
- N. /
RealSelf /
Sep 05, 2018
"Breast Reconstruction - The office and staff are welcoming and friendly, the results of my surgery are fantastic. Dr. Romanelli is an artist! My body is much more proportionate now. My daughter had similar surgery elsewhere 5 years ago and our experiences were totally different.I am no longer self conscious about my body and I don't have to dress to hide my large breasts anymore. Most clothes did not fit right on me and I always wore a cover up. I can finally wear comfortable bras. I haven't started running yet but look forward to doing that with much less pain. And I just feel free!"
- Anonymous /
RealPatientRatings /
Jan 11, 2019
"I had bilateral breast reconstruction with fat grafting. I am 3 weeks post op and I am doing great. The 1st week was the toughest but nothing that I couldn't handle. Just very sore. Dr. Romanelli is an excellent surgeon, he is very caring and kind. His staff are all wonderful too!"
- M.A. /
Google /
May 30, 2019
Previous
Next
Surgical Technique for Breast Reconstruction Surgery
There are many surgical techniques available to reconstruct the breast. There are also multiple factors that we look at when deciding on the technique that will give you your best results. A few of these factors include your specific cancer diagnosis, when the reconstruction is performed, whether you will use implants or natural tissue, and if nipple reconstruction or nipple-sparing is a part of the treatment plan. To recreate the breast, you must have enough tissue to fully cover the breast mound. Flap techniques accomplish this by using your own fat, muscle, and skin to build and cover the breast. The most common techniques we use are:
Implant based reconstruction
Following your mastectomy, a tissue expander or an implant will be used to reconstruct your breast. In cases of tissue expanders, your tissue expanders will be expanded in our office incrementally until we achieve your goal in breast size. During a second stage operation, tissue expanders are exchanged for permanent breast implants and fat grafting may be used achieve symmetry.
DIEP Flap
During this technique, skin and fat are taken from the abdomen, along with the corresponding blood vessels, and this tissue is used to rebuild the breasts. This procedure is performed for women who have undergone a mastectomy and it keeps the muscle in place so that it may continue to function properly. A DIEP flap may be preferable as it can preserve abdominal strength and decrease the risk for a hernia and tissue damage. It can also have a quicker recovery period.
PAP Flap
The profunda artery perforator (PAP) uses fat, skin, and muscle tissue from your posterior and inner thigh to reconstruct your breast(s).
TRAM Flap
This technique takes muscle, skin, and fat from your abdomen to rebuild the breast. The tissue selected to build the new breast may be removed from the stomach or the tissue may stay connected to the donor location, maintaining the original blood supply.
Latissimus Dorsi Flap
This technique uses muscle, fat, and skin from your back. During this technique, tissue is taken from the back to the breast(s) via a surgically created path so it stays attached to the donor location, which keeps the original blood supply in place.
Additional Considerations for Breast Reconstruction Surgery
Although flap procedures are a common and highly successful method for breast reconstruction surgery, you may want to reconstruct your breast(s) with the tissue expansion method. This technique places a tissue expander below the breast wall and then gradually fills it with a saline solution over 3-4 months to stretch the skin naturally. After your reconstruction mammoplasty, you can further improve the look by having areola and nipple reconstruction. There are several procedures to restore the nipple and areola so that it appears natural.
What to Expect from Breast Reconstruction Surgery
Surgical breast reconstruction is done in several steps. Some patients may need to stay overnight, but this is based on the actual treatment phase. When the last stage is completed for your breast reconstruction, you should wear a medical support bra and you may be prescribed medication to help control discomfort, bleeding, and swelling. In time, the reconstructed breast(s) should appear more normal so you can feel more comfortable. Regular checks with breast exams and mammograms are essential and highly recommended for your ongoing health.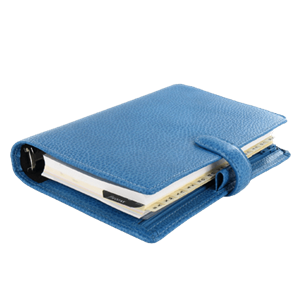 Reclaim Your Self-Confidence with Breast Reconstruction
Although the process of breast reconstruction can take time, it's considered to be one of the top beneficial surgeries for our patients at Romanelli Cosmetic Surgery. It may help improve the physical and emotional impact of breast cancer treatment while also allowing you to reclaim your figure and self-confidence. If you have breast cancer, have had an injury to the chest, or have a congenital defect that affects the appearance of your breasts, we encourage you to contact our Huntington, NY office and make an appointment.
Related Posts