About Breast Revision Surgery
Breast augmentation using implants is one of the most common cosmetic procedures in the U.S. and in the majority of cases, allows for outstanding outcomes. Unfortunately, in some cases a patient can be dissatisfied with the appearance of her breasts and may need breast revision treatment. Keep in mind not all breast revisions are because of surgeon error. While few breast augmentations do end with an undesirable outcome, there are individuals who want a larger or smaller implant, while some may have a shape deformity and prefer to have the implant corrected or removed all together. Our skilled team of plastic surgeons Drs. James Romanelli and John Layliev perform breast revision surgery after giving an in-depth evaluation so that the desired outcome is delivered.
Ideal Candidates for Breast Revision Surgery
Should you have any worries, either medical or cosmetic, after breast augmentation surgery, please make a consultation with us to discuss your needs and desires to determine your custom breast revision surgery plan. Scar tissue, breast drooping, ripples under the skin, or uneven breasts, revision surgery can help the deformity and provide a more pleasing and properly functioning outcome. Breast revision surgery may also be appropriate if you want to alter the implant style, size, or another aspect of your implants.
Breast Revision Reviews
"Breast Implant Revision - I was made to feel special by everyone in the group. Dr. Romanelli shows such patience and compassion with his patients. And I feel I can call anytime with questions and concerns....."
- Anonymous /
RealPatientRatings /
Mar 22, 2017
"Breast Implant Revision - Procedure went beautifully. Results were wonderful and I think most importantly is I never left your office embarrassed or confused. Thank you"
- Anonymous /
RealPatientRatings /
Jun 05, 2015
"Breast Implant Revision - My doctor was totally on board with doing a revision, asked me not to worry and told me he would take care of everything. Dr. Romanelli was wonderful after surgery when I had a sinus infection, he called me and made sure that all of my question were answered. I think that he truly cares about his patients and the outcome of his procedures."
- Anonymous /
RealPatientRatings /
Jun 07, 2015
"Breast Implant Revision - Dr. Romanelli and his staff are amazing. I was completely happy with my experience. I had problem with my left breast from a previous surgery. I found Dr. Romanelli and I am so glad I did, he was able to fix my problem and I am thrilled with my results. I can't thank him enough, he is kind, he takes the time to listen to your concerns and he was honest with how he could resolve my problem. I would absolutely use him again if I need anything else done. The whole experience the Dr. Romanelli and his staff was wonderful. Dr. Romanelli is truly an amazing surgeon and I couldn't be happier with my results."
- Anonymous /
RealPatientRatings /
Jul 27, 2015
"Five Stars - I was very self conscious about my breasts came for a consultation with dr romanelli. I felt very comfortable with him and trusted his opinion. I am beyond happy with the end result."
- Anonymous /
Vitals /
Feb 14, 2018
Previous
Next
Common Reasons for Breast Revision Surgery
This cosmetic surgery either removes an implant that is not functioning properly or is no longer desired. Breast revision surgery may also be performed to replace an implant because of sizing or going from saline to silicone (or vice versa). Furthermore, there are other common cases when a revision surgical treatment is recommended:
IMPLANT RUPTURE
While this is rarely seen, breast implant rupture can occur. When a saline implant ruptures, the implant will deflate quickly. For this reason, a visible deflation will be noticeable. Meanwhile, if a silicone implant ruptures, it is only detected via an MRI. Either way, when a rupture occurs, a secondary surgery will be necessary.
CAPSULAR CONTRACTURE
This is known as scar tissue, which happens when the soft tissue that surrounds the implant becomes thick and hard. While most augmentations do create some internal scarring, most patients will never know. In some situations, the hardening tissue could alter the implant placement, which may change the breast shape and result in an undesirable outcome. Scar tissue removal surgery to clear away scarring would be necessary.
ASYMMETRY
This condition occurs when the implants look uneven. This may be because the incorrect size implant was used, or because of lack of tissue on one side, or a different condition that would cause asymmetry. An assessment and diagnosis is required to determine the cause of the asymmetry, then a revision surgery would be performed to resolve the issue, and finally a new set of breast implants would be placed to achieve a balanced look.
BOTTOMING OUT
This is a condition that can happen when

one

or both breasts drop too low. In many cases this is a placement issue from the original surgical procedure. To correct this, a different implant placement method or tissue tightening may be considered. For some patients, tissue grafting may be needed, in addition to a surgically created pocket to stabilize the new implant.
SYMMASTIA
Symmastia occurs when breast implants are placed too close to each other. Most often, this is because the breast implant chosen was the incorrect width, shape, or size. Breast revision surgery will repair this visible deformity by utilizing an implant that works your frame and looks proportionate.
IMPLANT RIPPLING
Implant rippling occurs when you see visible wrinkles and ripples under the skin. This deformity typically forms near the edges of the implant. Rippling is generally found in women who are very thin. Many times, this issue can be corrected by simply changing out to a silicone breast implant, changing the implant pocket, or with fat grafting.
BREAST SIZE
Sometimes breast revision surgery is as clear-cut as attaining a different size breast implant. During the first surgery, you may have gone too big or too small. A different implant size can be switched with the original to achieve the desired aesthetic goal.
What to Expect from Breast Revision Surgery
Breast revision surgery is performed using general anesthesia. The recovery period varies depending on the complexity required. For example, if a different size is being used, a breast lift may be needed if less CCs are used to help address wrinkled or loose skin. A revision that needs any type of reconstruction or grafting will have a longer recovery, which could last up to 6 – 8 weeks. Most patients will slowly start to see their new outcomes once the bruising and swelling starts to disappear. The most important aspect following revision breast surgery is to attain a result that is both pleasing to the eye and comfortable.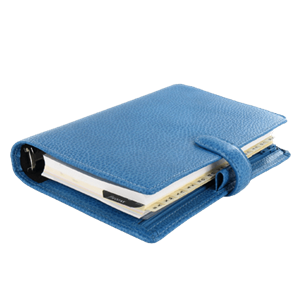 Change Your Mind? Contact us about Breast Revision Surgery
Breast revision surgery is a custom procedure tailored to your specific needs by our plastic surgeons at Romanelli Cosmetic Surgery. If you are not happy with your breast augmentation results or desire a different result, we invite you to call our Huntington, NY office to schedule your appointment today. There are numerous factors to consider and we will give you a full physical exam, create your revision options, and discuss realistic expectations.
Related Procedures
Related Posts