Long Island plastic surgeons Drs. James Romanelli and John Layliev provide a full spectrum of facial cosmetic surgery. One of the most popular surgeries at Romanelli Cosmetic Surgery in Huntington, NY is a facelift. This procedure focuses on specific areas of the face to address loose skin and wrinkles to create a younger, softer appearance. Based upon your unique concerns, a facelift can focus on the eyes, the mid-face area and cheeks, the bottom portion including the mouth, jowls, and neck, and more for an overall younger look. The facelift method used depends on your desired outcome, the health and condition of your skin, the degree of skin laxity, age, lifestyle, and other influences. Some individuals are candidates for a full facelift, while some may only want a mini lift. The goal is to produce a natural-appearing result that's soft and beautiful.
Ideal Candidates for Facelift Surgery
Candidates for facelift surgery are frustrated by visible lines and facial wrinkles whether it be the face as a whole or the upper, mid, or lower sections. A facelift can target many aspects depending on your unique needs. It's also important to note that age doesn't always define when the appropriate time is to have a facelift. There are countless factors and concerns, in addition to numerous lift methods depending on what is being corrected. The facelift chosen will be different for patients who are 40 years old vs those in their 60s and 70s. Skin elasticity is one of the key factors in the decision making process. Patients should be physically healthy and be a nonsmoker, and also have expectations that are realistic.
Facelift Reviews
"Five Stars - Dr Romanelli did a great job I am very pleased. Love the shape of my face and no jowls."
- Anonymous /
Vitals /
May 10, 2018
"Liquid Facelift/Full Facial Correction - At 42, gravity was taking its toll on my face. I had to hunt for special foundations that didn't cling to fine lines, under eye concealer was out because it clung to fine lines, and I hadn't used facial powder in years because of the fine line issues. My nasolabial folds were aging me, as were crows feet, 11's between my eyebrows, forehead wrinkles and a general loss of facial volume. I knew for a while I needed work done, but I have a deep fear of needles, so I kept putting it off.Finally disgusted with looking at my aging face in the mirror, I went to Dr. Romanelli's office and met with Joanne to start fillers and botox. She explained everything she was doing and with a variety of fillers and botox, she managed to take many years off my face! I barely felt the needles (I'm the kid who used to have the pediatrician chasing her around the table when it was time for shots!). She used an anesthetic on my face to numb it, and then iced before and after each needle. If I can do this with my fear of needles, anyone can.I had my tear troughs (more like ravines) , my cheeks, marionettes, lips and various fine lines around my face filled and with excellent results. One exciting thing that resulted in this besides the renewed volume and lack of wrinkles in my face, was that my pores shrunk to almost invisible! I can also be out in bright sunlight without magnified wrinkles. I'm so glad I had this done and I highly recommend Joanne and Dr. Romanelli's office!"
- Anonymous /
Vitals /
Mar 19, 2015
"Face Lift - It was such a comfortable experience. I was a little self conscious about wanting something as frivolous as a face lift, a CO2 lazar but I feel so much happier and feel more confident in meeting new people. No one knows I had surgery, but they comment on how well I look. I feel more attractive and look forward to new experiences."
- Anonymous /
RealPatientRatings /
Jul 17, 2017
"Face Lift - I felt that all the information I shared and all the questions I asked were reviewed, dealt with, answered in a kind, caring professional manner. I feel confident that my surgery will be done with best procedures. I like fact that they require overnight stay with private duty nurse to watch and keep eye out for thrombosis or other complications. I like the fact that there will be a pre-surgical intensive pre-op preparation visit. So far good. Surgery scheduled for October."
- Anonymous /
RealPatientRatings /
Sep 25, 2017
"Face Lift - It is a friendly, informative, clean facility which provided me with a good outcome"
- Anonymous /
RealPatientRatings /
Jul 02, 2017
Previous
Next
Surgical Technique for Facelift
Depending on your individual needs, there are a number of facelifts available. Some facelifts rejuvenate the upper area of the face, and other lifts focus on the lower two-thirds. Furthermore, some procedures are a bit more invasive than others. It's very common for some men and women to have a brow lift, forehead lift, or BOTOX and fillers to enhance the results. Some of the more known facelift methods include:
Full Facelift
A common surgery for older adults, the full or "traditional" facelift generally incorporates an incision along the hairline, extending down to the temples, stopping near the base of the ears. The deeper layer of facial muscles are gently stretched and tightened to create a lifted look, which reduces excessive lines and wrinkles. The traditional facelift is used for men and women who have signs of aggressive aging. During a full facelift, many treatments may be blended, including upper or lower blepharoplasty to address the eyes or neck reduction for the lower region.
Mid Facelift
Using a similar technique to the mini facelift, the mid-facelift (cheeks) addresses the sagging near the cheekbones as well as the upper jaw. The mid facelift works nicely for those who seek improvement to the middle or lower region of the face, including the jowls.
Lower Facelift
This particular facelift corrects the neck and chin and sometimes the jowls. Methods of nonsurgical nature, such as laser skin tightening or Kybella, can also be applied for chin augmentation and a softer, tighter neck.
Mini Facelift
When undergoing a mini facelift, a small incision is placed near the ears to lift and pull the skin gently, which affects the mid to lower face. This method creates nice and subtle enhancements that look beautiful and natural.
What to Expect from Facelift surgery
No matter which facelift method you undergo, the primary goal is to create a gorgeous and visually appealing result. Most facelift surgeries are often completed with general anesthesia. The time frame of the procedure depends on the level of invasiveness, in addition to if other treatments were combined. Following your procedure, there will be swelling and puffiness, slight to moderate pain, and soreness, which can be controlled by pain medication prescribed. Most patients feel and physically look better after 2 – 4 weeks. You can expect a softer, more youthful appearance. Overall, the face will appear slightly lifted and rejuvenated.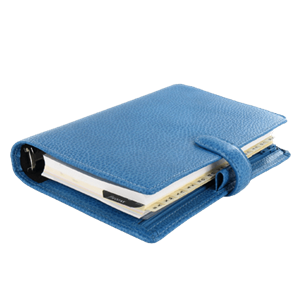 Plan Your Procedure
Recovery Time

1 Week

Average Procedure Time

2.5 - 3 Hours

Post-op Follow-up

1 Week
Contact Us
The Right Facelift for You
Facelift surgery can turn back the hands of time on your face and create a fresh appearance. Thankfully, there are numerous choices for surgery depending on your personal needs and goals. This treatment is meant to help gracefully take you through each decade looking natural. To learn more, we welcome you to call our office in Huntington, NY to schedule your private consultation.
Related Procedures