About Facial Fat Grafting
Nowadays, there are numerous treatments to restore the contours and volume of your face; however, facial fat grafting is growing in popularity because of its natural-looking results and long-lasting benefits for the skin. Loss of volume, most commonly caused by aging, is typically more pronounced in the areas around the cheeks, jawline, and eyes. Facial fat grafting is used to correct some of the more typical signs of aging and restore plumpness by smoothing facial wrinkles and folds in your face through your natural fatty tissue. By taking unwanted fat from your body, plastic surgeons Drs. James Romanelli and John Layliev can artfully re-inject the purified fat to the desired areas of your face for beautiful, lasting results. With facial fat grafting, you don't just see a more youthful appearance, you improve the contours of your body. To learn more about facial fat grafting, contact Romanelli Cosmetic Surgery in Huntington, NY to schedule a consultation.
Facial Fat Grafting Reviews
"Fat Transfer - The doctor and nurse were very knowledgeable. They were both answered my questions and concerns to my satisfaction."
- Anonymous /
RealPatientRatings /
May 22, 2017
"Fat Transfer - Dr. Romanelli and his staff are intelligent, professional, kind people. I felt comfortable and safe in their care. They are all friendly, open people who are always available to answer any questions or concerns. I would not hesitate to return to Dr. Romenelli. He is an artist."
- Anonymous /
RealPatientRatings /
Jul 19, 2015
"I had bilateral breast reconstruction with fat grafting. I am 3 weeks post op and I am doing great. The 1st week was the toughest but nothing that I couldn't handle. Just very sore. Dr. Romanelli is an excellent surgeon, he is very caring and kind. His staff are all wonderful too!"
- M.A. /
Google /
May 30, 2019
"Dr john layliev great caring an understanding1 your needs are meet an2 most important he cares about his patients3 he loves helping people his staff is just as caring I WOULD RECOMMEND EVERYONE WHO NEEDS COSMETIC SURGERY great job doctor 5 stars"
- P.B. /
Google /
Aug 26, 2018
"I had an amazing experience - Dr.Layliev was extremely reassuring and was able to answer all my questions and concerns prior to my procedure with him. I truly recommend using Dr.Layliev for any procedures you are looking to get done."
- A.1. /
RealSelf /
May 14, 2018
Previous
Next
Ideal Candidates for Facial Fat Grafting
You may be an ideal patient for facial fat grafting if you are looking for a more youthful and brighter facial profile by increasing fullness to particular areas on your face. This most commonly includes anyone that may be noticing signs of aging or someone who has experienced serious weight loss. It is additionally a great alternative if you have an allergy, intolerance, or aversion to traditional dermal fillers. This procedure is a minimally invasive option that should not create facial scars and individuals typically have minimal scarring from the liposuction, while also achieving a stunning and natural outcome. The best results occur in individuals who don't have a substantial amount of elasticity in their skin and want to create smoothness and reinstate volume.
Procedure Technique for Facial Fat Grafting
Facial fat grafting is a two-step procedure that begins with the liposuction of predetermined body parts. Most commonly, fat is suctioned from the hips, abdomen, or flanks and often only minuscule amounts of fat are needed. The donor fat is refined to a more purified form so that it can be injected into the face, where volume is requested. This is typically in your mid-face or cheek area, but also the lips. We can also use different techniques and injection angles to provide the highest immersion rate into your skin as well as to create smoothness.
What to Expect from Facial Fat Grafting
Depending on the location of fat to be removed, you may be offered general and/or local anesthesia. It's typically a simple outpatient surgery that can be done in one sitting or can be combined with other plastic surgeries, including a facelift, neck lift, brow lift, or eyelid surgery. If you are only undergoing facial fat grafting, then the healing period should be one week or less. This quick recovery makes the surgery an outstanding option for a quick, beautiful outcome.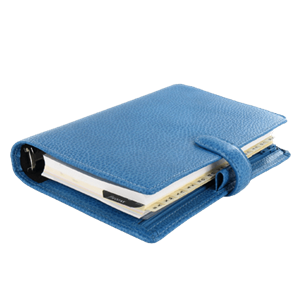 Plan Your Procedure
Recovery Time

1 Week

Average Procedure Time

1 - 2 Hours
Contact Us
Pump Up the Volume with Facial Fat Grafting
When you crave a more youthful, glowing look with a short recovery, we encourage you to find out more about fat transfer at Romanelli Cosmetic Surgery and find out how it can help you meet your aesthetic goals. It's a good choice for women and men who want a natural enhancement and long-lasting result. Contact our Huntington, NY practice today to set up your appointment for this exciting procedure.
Related Procedures