About Hair Transplant Surgery
Romanelli Cosmetic Surgery is please to offer hair transplant surgery to Long Island men and women. This procedure utilizes NeoGraft Follicular Unit Extraction (FUE) technology to carefully harvest and transplant hair follicles to areas on the scalp that are thinning or balding. Unlike older transplant methods that result in a scar, the NeoGraft FUE procedure leaves no visible scarring and produces a beautifully natural-looking outcome. Call Romanelli Cosmetic Surgery on Long Island, NY today to learn how this advanced hair transplant system can restore your hairline.
Hair Restoration Reviews
"NeoGraft FUE Hair Transplant - Dr. Romanelli and the staff are friendly, knowledgeable, and helpful. The consultations helped me understand the ins and outs of the procedure, which made me feel much more calm and excited about the decision to have it performed."
- Anonymous /
RealPatientRatings /
Feb 04, 2018
"NeoGraft FUE Hair Transplant - Everyone was very friendly and understood my concerns and needs. They were not pushy in trying to get me to sign up for the procedure right then and there. Dr. Romanelli was very pleasant and friendly and knowledgeable. He was honest and earned my trust by being so and not promising results that would be unrealistic. This is very important to me since I have had 6 transplant surgeries in the past and some were terrible experiences where I was lied to about what to expect and promised results that I now know were impossible."
- Anonymous /
RealPatientRatings /
Feb 13, 2017
"NeoGraft FUE Hair Transplant - Dr. Romanelli and his staff are a model of medical excellence. I couldn't be more pleased and would recommend this practice without any reservations."
- Anonymous /
RealPatientRatings /
Jul 16, 2017
"Hair Restoration - Everyone was extremely professional, wait time was short, office was clean and modern, was treated like an intelligent person."
- Anonymous /
RealPatientRatings /
Jan 27, 2019
"Hair Restoration - Very professional knowledgeable individuals"
- Anonymous /
RealPatientRatings /
Mar 10, 2019
Previous
Next
Ideal Candidates for Hair Transplant
Hair transplant surgery is a safe and effective treatment for both men and women who:
Are experiencing thinning or balding on the top or sides of the scalp
Are comfortable with wearing their hair short
Have tried other hair restoration methods without success
Desire a treatment technique that yields a fuller hair contour without visible scarring
Procedure Technique for Hair Transplant
Hair transplant surgery with the NeoGraft FUE system is minimally invasive and does not require an incision or the use of a scalpel (unlike traditional harvesting methods). Our experts will extract individual hair follicles from the back of the head (also known as the "donor area") with the NeoGraft device. This process is done very gently and once the desired amount of hair follicles is collected, the "no-touch" implant technique is implemented. The harvested hairs will be strategically placed in the balding area to create a fuller and more natural head of hair.
What to expect from Hair Transplant
Patients can expect the donor area to be a little red afterward but this should subside quickly and look completely normal after about one week. The transplanted section of the scalp may also look red but this too will subside once the hairs settle. Thanks to the advanced technology of the NeoGraft FUE system, patients will not be left with any type of scarring. This transplant method is very discrete and leaves patients with a handsome, youthful-looking hairline.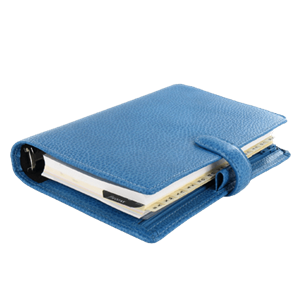 Restore Your Look with Hair Transplant
Are you tired of looking in the mirror and being disappointed in what you see? The good news is, you no longer have to feel insecure about your thinning or balding hair any longer. Call Romanelli Cosmetic Surgery in Huntington, NY today to hear all about how a hair transplant can restore your youthful edge. Our team is highly trained in the NeoGraft FUE system to deliver top-quality results.
Related Procedures
Related Posts