Your face was fresh and smooth in your youth due to natural elasticity and an abundance of elastin and collagen stored in your body. As you age, your skin loses firmness and elasticity as these natural nutrients become depleted, which leads to visible symptoms of aging such as facial lines and wrinkles. At Romanelli Cosmetic Surgery in Huntington, NY, our plastic surgeons (Drs.James Romanelli and John Layliev, ) offer a variety of aesthetic and dermatological treatments, such as Belotero Balance injectable wrinkle filler. Belotero is approved by the Food and Drug Administration (FDA) to help improve the appearance of fine to deep wrinkles and lines throughout the face, this includes stubborn, deep-seated lines as well as the nasolabial folds around the mouth. A nonsurgical solution, Belotero is a hyaluronic acid (HA) product that reveals a natural, rejuvenated appearance.
Belotero Balance® Reviews
"Injectable Fillers - I think Dr.Pincus could inject under my eyes but he was able to and my under eye bags disappeared."
- Anonymous /
RealPatientRatings /
Jun 24, 2018
"Injectable Fillers - Very thorough , doctor was informative and very giving of his time"
- Anonymous /
RealPatientRatings /
Jul 16, 2017
"I have seen Dr. Layliev for a few things. I had a suspicious lesion on my ear that he excised. Thank good it was benign! I have been to him for injectables. He does a fantastic job. My cheeks haven't looked this good since I was 20. Even though I'm not ready for any surgical procedures. I have friends that have had procedures with him. The results are sensational. I would highly recommend this fantastic surgeon with wonderful bedside manners!"
- C.K. /
Google /
Aug 30, 2018
"Five Stars - Fantastic experience. Very pleasant and personable and I could not be happier with the results."
- Anonymous /
Vitals /
May 17, 2018
"Doctors and staff were FANTASTIC. Could not be happier!! Highly recommend!!"
- Anonymous /
RateMDs /
Mar 30, 2018
Previous
Next
Ideal Candidates for Belotero
Belotero injections are beneficial if you want to improve the appearance of fine to deep facial lines, wrinkles, and folds without the time and expense of surgery. Belotero is most beneficial for lines around the lips and mouth, such as the nasolabial folds. Prior to the procedure, we will perform a consultation to go over your medical history, current medications, and known allergies to decide if you are a good candidate for Belotero.
Procedure Technique for Belotero
After your consultation, you will be taken to one of our minor procedure rooms to undergo your treatment. Belotero is injected with a very small needle, so many individuals do not need a numbing cream or local anesthesia, but it is available upon request to further minimize discomfort. The injection sites will be identified and cleaned before Belotero is injected in several, quick applications. Pressure will be applied to the injection sites for a few moments to control potential bleeding, but you will then be free to return to your daily activities.
What to Expect from Belotero
Following your Belotero injections at Romanelli Cosmetic Surgery, you might have some mild swelling, redness, or bruising of the injection sites, these symptoms will fade on their own in the coming days. You may see some immediate results after your Belotero treatment that will increase in magnitude in the weeks following the procedure. Belotero results typically last around six months, so speak with our cosmetic team about when to schedule your next appointment to enhance or maintain your results.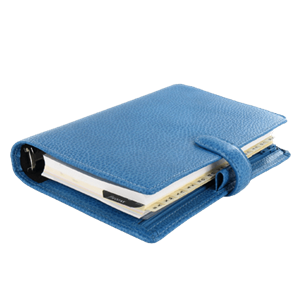 Natural-Looking Balance with Belotero
Refresh the appearance of your face and still look natural with Belotero Balance injectable wrinkle filler treatments in Huntington, NY. Proven fast and effective, these fillers can give you a younger look without a surgical procedure. Call Romanelli Cosmetic Surgery to schedule a consultation today to find out more about Belotero and to develop your personal treatment plan.
Related Procedures
Related Posts