To help turn back the hands of time and to avoid lines and wrinkles from occurring on the upper section of the face, Romanelli Cosmetic Surgery in Huntington, NY is pleased to offer BOTOX to area men and women. This nonsurgical treatment offers gorgeous results and is extremely popular among both women and men. This injectable can make a big improvement to dynamic lines and wrinkles, which are created by making expressions with the contracting muscles on the upper face. These facial lines go away when the face is relaxed, but dynamic lines can still remain. The muscle relaxer BOTOX is a filtered strain of type A botulinum toxin that temporarily freezes the movements of the muscle. To correct these static lines, BOTOX is carefully injected to soften the skin. BOTOX is most commonly administered by one of our plastic surgeons (Dr. James Romanelli and Dr. John Layliev) between the brows, around the eyes (Crow's feet), and along the forehead.
Ideal Candidates for BOTOX®
BOTOX injections are ideal for patients who want to smooth the visible look of dynamic lines on their upper face nonsurgically. BOTOX is also used as a preventive anti-aging treatment even if you are younger — keep in mind how often you find yourself making facial expressions. It is a great noninvasive approach if you have forehead wrinkles or noticeable furrows between the brows. It is also a solution for lines that form around the eyes. If you experience more severe and deeper lines, an injectable filler may be recommended. Furthermore, if you are over the age of 50 with severe wrinkles, you may opt for a facelift surgery. This delivers a more impactful result and it is more long term. Romanelli Cosmetic Surgery offers facelifts, brow lifts, and eyelid surgeries as effective options.
BOTOX® Reviews
"Liquid Facelift/Full Facial Correction - At 42, gravity was taking its toll on my face. I had to hunt for special foundations that didn't cling to fine lines, under eye concealer was out because it clung to fine lines, and I hadn't used facial powder in years because of the fine line issues. My nasolabial folds were aging me, as were crows feet, 11's between my eyebrows, forehead wrinkles and a general loss of facial volume. I knew for a while I needed work done, but I have a deep fear of needles, so I kept putting it off.Finally disgusted with looking at my aging face in the mirror, I went to Dr. Romanelli's office and met with Joanne to start fillers and botox. She explained everything she was doing and with a variety of fillers and botox, she managed to take many years off my face! I barely felt the needles (I'm the kid who used to have the pediatrician chasing her around the table when it was time for shots!). She used an anesthetic on my face to numb it, and then iced before and after each needle. If I can do this with my fear of needles, anyone can.I had my tear troughs (more like ravines) , my cheeks, marionettes, lips and various fine lines around my face filled and with excellent results. One exciting thing that resulted in this besides the renewed volume and lack of wrinkles in my face, was that my pores shrunk to almost invisible! I can also be out in bright sunlight without magnified wrinkles. I'm so glad I had this done and I highly recommend Joanne and Dr. Romanelli's office!"
- Anonymous /
Vitals /
Mar 19, 2015
"Five Stars - I recently had Botox treatment wth Dr Layliev after having it elsewhere for many years. I never knew the effects could actually look so natural without getting that "stuck appearance" that I had before. Thank you!! Definitely returning to you from now on!!"
- Anonymous /
Vitals /
May 10, 2018
"I recently had a vampire PRP facial and Botox by Dr. Layliev. My eyebrows shape and size did not change as it had from previous Botox I had done elsewhere. Now I know how natural Botox can make me look. Definitely returning to Dr Layliev for my next step - forehead lipoma removal. His staff is friendly, courteous and professional. I can't say enough good things about this office."
- L. /
Google /
May 10, 2018
"I recently had a liquid facelift/full facial correction at Dr. Romanelli's Office, given to me by Joanne and I'm ecstatic with the results! With a combination of fillers and Botox, Joanne was able to restore my nasolabial folds to their youthful state, she filled my tear troughs, plumped my cheeks, restored volume under my cheeks and filled fine lines and wrinkles around my face. It easily took 10 years off of my appearance!Prior to the fillers being injected Joanne numbed my face and had me apply ice before and after each needle. As a total coward about needles, this wasn't bad! :)It's a pleasure to look in the mirror in the morning and not see a puffy, wrinkled face and to be able to step out into bright light without having every line in my face magnified.Joanne did an outstanding job and I highly recommend her. I'm THRILLED with the results! The entire staff at Dr. Romanelli's Office are extremely friendly and nice :)"
- Anonymous /
RateMDs /
Mar 19, 2015
"I am a fit model who has to be very specific measurments and i was working but wanted to have tweeks done to bring everything into a better balance. I asked him to do the impossible, keeping everything completely natural looking and keeping my measurments exact while focusing on contouring. Dr. Rominelli is the best in the buisness! He exceeded my expectations, everything is literally perfect. I saw some people in nyc before him, but never felt comfortable and they also told me what I wanted was too dificult to predict. When I met Dr. Rominelli, I knew instantly that he was the answer to everything. He listens, hes precise, and the vibe in the entire office is so comfortable, and caring. He's not only is an amazing surgeon, his bedside manner is so honest, focused and warm. I never felt unease once. I still come to him for fillers and botox years later. He is the best there is."
- Anonymous /
RateMDs /
May 18, 2014
Previous
Next
Procedure Technique for BOTOX®
BOTOX injections are completed as an outpatient procedure directly at Romanelli Cosmetic Surgery. If it is your first time to visit our office in Huntington, NY to get BOTOX, we commonly perform the treatment during the same day as your initial consultation. You will be asked to make a few expressions involving your upper face, such as frowning, squinting, smiling, etc., to help us determine where the injections are best placed. The face will be prepared and BOTOX will be injected through a fine needle, followed with cold compressions to help reduce bruising, swelling, and discomfort. You can ask for a numbing cream or ice pack to help make the procedure more comfortable, but it usually is not necessary. BOTOX treatments typically take around 10 – 15 minutes, and you may return to your usual activities with no required recovery period.
What to Expect from BOTOX®
Following the injection, you can resume your usual activities, although strenuous exercise should be avoided for a minimum of 24 hours. You will be advised to sleep upright for at least one night and to avoid touching your face, which can accidentally spread the BOTOX to other areas. The injected sections of your face can be slightly red, bruised, or swollen for a few days, although you should not experience any long lasting or serious side effects from BOTOX treatments. In most cases, it often takes around one week before the final results of BOTOX are visible. The results typically last 3 – 4 months. You can talk to your BOTOX injector about when to make touch-up appointments at Romanelli Cosmetic Surgery to maintain your results.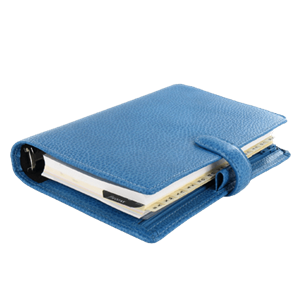 Smile Without Worry with BOTOX®
Don't worry! You can frown, smile, laugh, and make any other face you want without seeing wrinkles and lines with BOTOX injectable treatments. To smooth and prevent lines on the face, we invite you to schedule a consultation with one of our cosmetic professionals in Huntington, NY to learn more about this amazing nonsurgical relaxer for wrinkles.
Related Procedures
Related Posts