To help turn back the hands of time and to avoid lines and wrinkles from occurring on the upper section of the face, Romanelli Cosmetic Surgery in Huntington, NY is pleased to offer BOTOX to area men and women. This nonsurgical treatment offers gorgeous results and is extremely popular among both women and men. This injectable can make a big improvement to dynamic lines and wrinkles, which are created by making expressions with the contracting muscles on the upper face. These facial lines go away when the face is relaxed, but dynamic lines can still remain. The muscle relaxer BOTOX is a filtered strain of type A botulinum toxin that temporarily freezes the movements of the muscle. To correct these static lines, BOTOX is carefully injected to soften the skin. BOTOX is most commonly administered by one of our plastic surgeons (Dr. James Romanelli and Dr. John Layliev) between the brows, around the eyes (Crow's feet), and along the forehead.
Ideal Candidates for BOTOX®
BOTOX injections are ideal for patients who want to smooth the visible look of dynamic lines on their upper face nonsurgically. BOTOX is also used as a preventive anti-aging treatment even if you are younger — keep in mind how often you find yourself making facial expressions. It is a great noninvasive approach if you have forehead wrinkles or noticeable furrows between the brows. It is also a solution for lines that form around the eyes. If you experience more severe and deeper lines, an injectable filler may be recommended. Furthermore, if you are over the age of 50 with severe wrinkles, you may opt for a facelift surgery. This delivers a more impactful result and it is more long term. Romanelli Cosmetic Surgery offers facelifts, brow lifts, and eyelid surgeries as effective options.
BOTOX® Reviews
"I recently had a vampire PRP facial and Botox by Dr. Layliev. My eyebrows shape and size did not change as it had from previous Botox I had done elsewhere. Now I know how natural Botox can make me look. Definitely returning to Dr Layliev for my next step - forehead lipoma removal. His staff is friendly, courteous and professional. I can't say enough good things about this office."
- L. /
Google /
May 10, 2018
"Doctor Pincus is an excellent plastic surgery specialist,very kind attentive,kind and professional .He and his very very welcome friendly team will make everyone feel safe and taken care ,specially the post op ...He is talented and professional beyond his age .I cannt post my pic ,but have to admit ,that he made me looking like a moviestar.THANK YOU DOC"
- N. /
Healthgrades /
Apr 26, 2016
"BOTOX® Cosmetic - Staff extremely nice, very clean office, Dr. Pincus has GREAT bedside manner."
- Anonymous /
RealPatientRatings /
Dec 27, 2017
"BOTOX® Cosmetic - I'm going back, because I don't believe the Vellore filler lasted. It was great at first. Dr. Pincus is great and will make it better to accommodate my satisfaction."
- Anonymous /
RealPatientRatings /
Sep 16, 2017
"BOTOX® Cosmetic - I was unable to schedule for the doctor I have seen in the past"
- Anonymous /
RealPatientRatings /
Dec 01, 2017
Previous
Next
Procedure Technique for BOTOX®
BOTOX injections are completed as an outpatient procedure directly at Romanelli Cosmetic Surgery. If it is your first time to visit our office in Huntington, NY to get BOTOX, we commonly perform the treatment during the same day as your initial consultation. You will be asked to make a few expressions involving your upper face, such as frowning, squinting, smiling, etc., to help us determine where the injections are best placed. The face will be prepared and BOTOX will be injected through a fine needle, followed with cold compressions to help reduce bruising, swelling, and discomfort. You can ask for a numbing cream or ice pack to help make the procedure more comfortable, but it usually is not necessary. BOTOX treatments typically take around 10 – 15 minutes, and you may return to your usual activities with no required recovery period.
What to Expect from BOTOX®
Following the injection, you can resume your usual activities, although strenuous exercise should be avoided for a minimum of 24 hours. You will be advised to sleep upright for at least one night and to avoid touching your face, which can accidentally spread the BOTOX to other areas. The injected sections of your face can be slightly red, bruised, or swollen for a few days, although you should not experience any long lasting or serious side effects from BOTOX treatments. In most cases, it often takes around one week before the final results of BOTOX are visible. The results typically last 3 – 4 months. You can talk to your BOTOX injector about when to make touch-up appointments at Romanelli Cosmetic Surgery to maintain your results.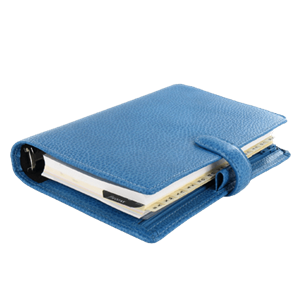 Smile Without Worry with BOTOX®
Don't worry! You can frown, smile, laugh, and make any other face you want without seeing wrinkles and lines with BOTOX injectable treatments. To smooth and prevent lines on the face, we invite you to schedule a consultation with one of our cosmetic professionals in Huntington, NY to learn more about this amazing nonsurgical relaxer for wrinkles.
Related Procedures
Related Posts