Fight against the signs of aging with the Juvéderm family of injectable dermal fillers. From treating wrinkles and lines to creating full, plump lips, Juvéderm injectable treatments at Romanelli Cosmetic Surgery in Huntington, NY provide beautiful natural-looking results. Juvéderm injections may be performed with only one formula, multiple formulas, or along with other noninvasive procedures to achieve your needs and goals. Juvéderm injectables are formulated with synthetic HA (hyaluronic acid) that is meant to restore the skin's natural levels of collagen and HA for healthy, supple skin. Talk to one of our Long Island plastic surgeons (Dr. James Romanelli and/or Dr. John Layliev,) about refreshing your appearance without the time and expense of surgery through the Juvéderm collection of wrinkle treatments.
Juvéderm Vollure and XC correct medium or deep wrinkles throughout the face, including nasolabial folds and other lines around the nose and mouth. The results on average are visible for up to a year.
Juvéderm Volbella add volume to the lower lip, upper lip, or the entire mouth while also improving the look of vertical lines in the lips. The improvements generally last up to a year.
Ideal Candidates for Juvéderm®
The best candidates for Juvéderm injectable wrinkle treatments are men or women who have facial lines and wrinkles they would like to correct. It may also be beneficial if you have age-related volume loss or naturally thin lips or cheeks. Juvéderm wrinkle filler injections at Romanelli Cosmetic Surgery are great if you want to improve your facial appearance while avoiding the recovery time and expense of facial cosmetic surgery (brow lift, facelift, eyelid lift, or facial implants).
Juvéderm® Reviews
"Injectable Fillers - Very thorough , doctor was informative and very giving of his time"
- Anonymous /
RealPatientRatings /
Jul 16, 2017
"Lip Enhancement - The overall procedure DID make a difference around my smile area without people questioning if i had any work done. I still look very natural.Yes and no... I feel the lines around my smile look much better. The line above my upper lip still appears to have some deepness"
- Anonymous /
RealPatientRatings /
Sep 15, 2017
"Juvederm® - Excellent, professional service with great results! Thank you!"
- Anonymous /
RealPatientRatings /
Feb 01, 2018
"Rhinoplasty - I was unsure of exactly what I wanted. I explained my concerns with both doctor Romanelli and Dr Vitale and they were extremely understand, honest, and informative. They made me feel comfortable and unpressured for whatever I was to choose. I was provided with before and after pictures for my nose which made me realize I am not ready for rhinoplasty but I am ready for lip fillers. Both doctors encouraged my decision and all the staff were welcoming and helpful. Great experience I can't wait to go back."
- Anonymous /
RealPatientRatings /
Nov 18, 2016
"Juvederm® - I had juvederm injections in my lips from a previous doctor who left my lips uneven. Dr Pincus was able to even out my lips and I will never go to another Dr for my juvederm again."
- Anonymous /
RealPatientRatings /
Jun 24, 2018
Previous
Next
Procedure Technique for Juvéderm®
Juvéderm treatments on average only last around 15 – 30 minutes, based on the number of areas being treated. Your skin will be cleaned, then the injection sites will be marked. To minimize discomfort throughout the treatment, Juvéderm fillers contain lidocaine (a local anesthetic). Following your procedure, you can resume your normal routine; however, strenuous activity like exercise should be skipped for at least a day. You need to be cautious to not put your hands on your face immediately after your injections to prevent moving the gel into unintended areas.
What to Expect from Juvéderm®
You should see a visible enhancement immediately following your Juvéderm treatment, but you could also see light bruising or swelling in the injected areas of their face for about 7 – 10 days. The results of Juvéderm injections typically last as long as a year; several patients notice that their improvements last over 12 months after a few years of injections. Talk to Dr. Romanelli about how soon to schedule your next treatment at Romanelli Cosmetic Surgery to maintain your results.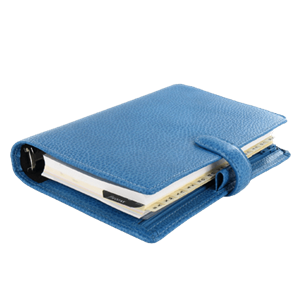 Youthfully Smooth and Full with Juvéderm®
To restore the youthful contours and smoothness of your complexion, make an appointment for Juvéderm injectable dermal fillers at Romanelli Cosmetic Surgery in Huntington, NY. Each of the three Juvéderm formulas is made to address the most common signs of aging, so our plastic surgeons will develop a treatment plan to fit your concerns and goals. Juvéderm can also be combined with other nonsurgical methods like BOTOX to achieve a smooth complexion.
Related Procedures
Related Posts