At Romanelli Cosmetic Surgery, the Y Lift (also referred to as the "liquid facelift") is a cosmetic treatment that allows patients to enjoy the effects of a facelift without pursuing a major cosmetic surgery procedure. This nonsurgical facelift at Romanelli Cosmetic Surgery in Huntington, NY uses a special combination of wrinkle relaxers and dermal fillers to add smoothness and volume to the skin, revealing a more youthful appearance. The injectable wrinkle fillers work by adding plumpness to the skin while minimizing wrinkles, and the relaxers create overall smoothness. To create even more dramatic results, we can employ the use of other processes, like medical-grade facials, chemical peels, dermabrasion, or laser skin resurfacing. To learn more about our Y Lift procedure, call our Huntington, NY cosmetic surgery facility today.
Y Lift Reviews
"- Dr. James Romanelli Dr Romanelli and his entire staff were so wonderful to be around from the second i walked in for my consultation and every time after through surgery and post op appointments. Everyone made me feel so comfortable especially on the day of surgery when i was very nervous. They reassured me everything would be ok and it was! A nurse kept in touch with me the following days after surgery just to be sure i was ok and she was so sweet! I am amazed with the results of my lift and augmentation! I am so happy i chose Dr. Romanelli i could not have asked for a better experience! Posted by: Megan F."
- Anonymous /
RateMDs /
Jun 04, 2014
"Doctor Pincus is an excellent plastic surgery specialist,very kind attentive,kind and professional .He and his very very welcome friendly team will make everyone feel safe and taken care ,specially the post op ...He is talented and professional beyond his age .I cannt post my pic ,but have to admit ,that he made me looking like a moviestar.THANK YOU DOC"
- N. /
Healthgrades /
Apr 26, 2016
"Injectable Fillers - Very thorough , doctor was informative and very giving of his time"
- Anonymous /
RealPatientRatings /
Jul 16, 2017
"Five Stars - Excellent staff. Entire experience from beginning to end was great. The consultation was extremely informative, the doctor was respectful, explained everything and was encouraging to reach goals even after the surgery. Would highly recommend."
- Anonymous /
Vitals /
Mar 13, 2018
Previous
Next
Ideal Candidates for Y Lift
Anyone experiencing lost volume, wrinkles, fine lines, and moderate sagging in the forehead, midface, chin, and neck may benefit from a Y Lift, especially when treatments are blended for an optimal outcome. Qualified candidates for a nonsurgical facelift are those looking to reduce the symptoms of aging and desire an increase in facial volume without the downtime required of a cosmetic surgery procedure. It is a great choice for Huntington, NY men and women hoping to smooth hollow areas, visible lines, or irregularities on the skin while restoring youth to the face.
During the initial consultation, we will assess the health of your skin and provide a detailed exam and then discuss the areas that give you the most concern. We will then create a custom treatment plan that will likely combine the use of more than one injectable, using both fillers and relaxers to give you the lift and softness you desire.
It's important to set realistic expectations during the consultation process. If you have severe facial sagging, deep lines, and wrinkles, a surgical procedure may be worth considering. All of this can be discussed during your first visit.
Procedure Technique for Y Lift
There are many areas of concern a Y Lift at Romanelli Cosmetic Surgery can address. For example, it can smoothen the forehead and raise slightly sagging brows with the use of BOTOX. In addition, it can add roundness back to hollow temples or cheeks with a midface lift using an injectable like Voluma, and help improve the lower face contour and add a slimmer look to your chin with the help of Kybella.
Once the injectables have been chosen and the amounts used for each injection noted, your face will be thoroughly cleansed and then the injection sites marked. The actual procedure for both the fillers and relaxers is performed at the same time, which allows Dr. Layliev to inject the right amount of product while adding more as necessary to attain the right result. Using a small needle and syringe, Dr. Layliev will begin making injections to the marked areas. The entire procedure can be completed in-office and the duration is relatively quick. Prior to the injections, a topical numbing cream may be applied to help with any discomfort.
What to Expect from Y Lift
The wrinkle relaxers and fillers utilized in our Huntington, NY office have been approved by the Food and Drug Administration (FDA) and are safe for this procedure. The results of dermal fillers are usually noticed immediately, while relaxer products can take up to a week to reveal noticeable results. If you are also interested in other plastic surgery procedures, it may be in your best interest to wait until after healing from your injections. The longevity of your results depends upon the relaxers and fillers chosen for the treatment. Some liquid facelift products only last up to four months, while other products, such as a filler, can last up to a year. We recommend returning to Romanelli Cosmetic Surgery for touch-ups to maintain optimal results.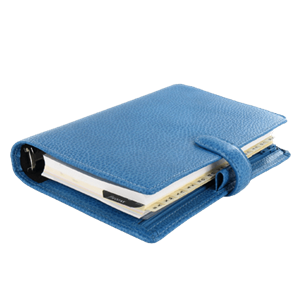 Plan Your Procedure
Average Procedure Time

45 Minutes
Contact Us
Get the Results You Want with Y Lift
The liquid facelift is a great alternative to facelift surgery and can produce comparable results. Whether you want volume or smoothness, a liquid facelift could be the answer. Liquid facelifts generate gorgeous results without the lengthy recovery associated with a cosmetic surgery. By combining multiple treatments, Dr. Layliev is able to customize a treatment plan that meets the goals and desires of every individual patient. If you have any inquiries, call our Huntington, NY office to book a consultation and obtain the results you desire.
Related Posts