Hair removal with a laser has become one of the most popular elective procedures done in America. It's an effective method for the long-lasting reduction or removal of unwanted hair on the face and/or body. This treatment typically leaves the skin feeling and looking smoother while providing longer-lasting results compared to other common methods. Our plastic surgeons, Drs. James Romanelli and John Layliev at Romanelli Cosmetic Surgery in Huntington, NY perform safe and effective laser hair removal services for both men and women in common areas such as the arms, legs, back, face, armpits, and bikini area.
Reviews
"Amazing Liquid Rhinoplasty! - I was unhappy with my facial profile so I went to Dr. Layliev for a liquid rhinoplasty(nonsurgical nose job). He listened to all my concerns, and discussed exactly how he would mold the filler to smooth the bridge of my nose. At the end he suggested adding some to the tip to give it a little turned up look, which I elected to do, and LOVE. He gave me my dream nose, all with filler, no..."
- L. /
RealSelf /
Sep 28, 2018
"I for a long time wanted to help my chronic back and neck pain and get my breasts back to where they were many years ago before kids. I picked Md Romanelli after doing my do justice of researching doctors and organizations.I could not have been more happy.from the initial consult with the surgeon to any of the NP,PA,NURSES and office staff everyone I felt went out of their way to help before and after my journey.Post-op I did have some issues but with quick assessment and hard work from my MD and all his associates the future to my new look is bright.I am about 3 months out and feel and look great,except I now need new smaller tops."
- Anonymous /
RateMDs /
Nov 27, 2019
"Amazing experience, Dr. Layliev and his staff were professional and very welcoming. - From beginning to end Dr. Layliev and his staff were professional and very welcoming. They made me feel very comfortable and took the time to answer all of my questions. Dr. Layliev did an amazing job and I feel better than ever thanks to him and his team's great work. Thank you! The procedure and recover was exactly how they explained it was going to be. They were available 24/7 after my surgery and during my recovery process."
- M. /
RealSelf /
Nov 27, 2019
"Everything from the time I walked in to the time I was seen by a Dr.Layliev was amazing. Everyone was so nice and really listened to what I was looking to achieve."
- Anonymous /
RateMDs /
Nov 26, 2019
"I went to Cherie the other day to get lip fillers and honestly she was amazing. I normally use a cannula and I wasn't sure i was getting the results i wanted with that technique. She spoke to me about using a different technique which i was nervous about since I've never used it but I trusted her and my lips came out beautifully!! Not only that but i get nervous around needles and started to feel weak and Cherrie and Carrie came back in with ice packs and ginger ale For me to feel better. I am so pleased with the way my lips look and my experience at Romanelli!"
- A.L. /
Yelp /
Nov 21, 2019
Previous
Next
Ideal Candidates for Laser Hair Removal
Laser hair removal is a safe procedure that is effective for many individuals. During your initial consultation, we will go over your concerns, needs, and goals so we can decide if you should get this treatment. Ideal candidates for laser hair removal treatments:
Want to reduce hair on their face or body
Want to stop using other hair removal techniques (waxing, shaving, bleaching, depilatory creams)
Have dark hair and light skin
Are in good, overall physical health
Procedure Technique for Laser Hair Removal
On the day of your appointment, you will be allowed to lie in a private treatment room as areas of the face and body are washed to eliminate oil, dirt, and lotions. During the procedure, a team member will slightly stretch the area that is being treated to create a clear pathway between the laser and the hair follicle root. The laser beam will focus on and kill the follicle, preventing the hair from growing again. On average, you will need to get 3 – 5 treatments over 3 – 4 weeks to achieve your best results. Your treatments are staggered to give the affected areas a chance to heal. It also allows time for follicles in the dormant phase to cycle into the phase of active growth so the laser can be effective. The specialized laser hair removing technology we use at Romanelli Cosmetic Surgery targets only the hair follicle, preserving the skin and other tissue in the treatment areas.
What to Expect from Laser Hair Removal
Although laser hair removal is mostly gentle, you may look like you have a slight sunburn due to the use of lasers. When you leave our office, you are able to go back to all normal activities, but you need to avoid exercise or sun exposure for at least a day to let the treated skin recover. At home following a session, we suggest soothing creams or ice packs to alleviate any mild discomfort.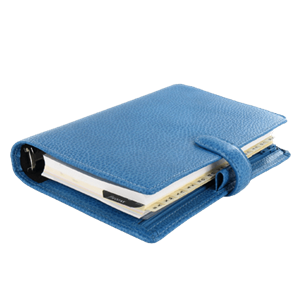 Rid Yourself of Razors with Laser Hair Removal
If you are tired of spending energy, time, and money on bleaching, plucking, shaving, and waxing, make an appointment to learn more information on laser hair reduction sessions at Romanelli Cosmetic Surgery in Huntington, NY. Laser hair reduction by our seasoned cosmetic team may help you attain skin that's smoother by effectively treating unwanted hair follicles on the body and face.
Related Procedures