About CO2 Laser Skin Resurfacing
Skin resurfacing with a laser at Romanelli Cosmetic Surgery in Huntington, NY is a noninvasive aesthetic treatment that utilizes the UltraPulse CO2 laser by Lumenis to remove damaged skin cells layer by layer. The procedure is performed for reducing facial wrinkles and lines and for diminishing skin irregularities such as pigmentation, acne scars, and other flaws. Sometimes referred to as a laser peel, fractional skin resurfacing is considered an effective treatment for people who want clearer, softer, younger-looking skin. Based on the needs of the patient's skin, the treatment can be customized for best results. There is little recovery time associated for most laser skin resurfacing treatments. Any questions or concerns may be reviewed with one of our Long Island plastic surgeons, Drs. James Romanelli and John Layliev, during your initial consultation.
Types of Laser Treatments
There are three kinds of laser resurfacing skin procedures that are selected depending on your skin's condition. Some are performed for milder cases of skin damage, while others are more aggressive:
Ablative Laser Treatments
Ablative lasers remove thin skin layers, similar to dermabrasion or a deep chemical peel, with a high level of control that permits the laser technician to minimize damage to the skin. Ablative lasers are ideal for skin tightening as well as removing acne scars and wrinkles.
Non-Ablative Laser Treatments
Non-ablative laser treatments don't remove the skin — the laser light simply creates micro-injuries to the skin cells to promote natural healing. Non-ablative treatments are best for removing wrinkles and fine lines on those who are willing to wait a few months to see strong results.
Fractional Laser Treatments
Fractional laser treatments are a combination of non-ablative and ablative that make tiny holes in the deep skin layers. The body's natural healing process leads to firmer, healthier skin. Fractional laser treatments can also be performed to help fine lines, deep wrinkles, sun damage, acne scars, and uneven pigmentation.
Laser Skin Resurfacing Reviews
"Laser Treatment - The staff was very knowledgeable and kind."
- Anonymous /
RealPatientRatings /
Aug 10, 2017
"Just had my 3rd procedure with Dr Romanelli. It is 48 hours post op and I feel terrific and look wonderful! I have done exhaustive research in choosing a plastic surgeon and I couldn't be more pleased. Dr Romanelli is impeccably creative and talented. I have sent many friends and family members to him forSurgery as well and they still thank me! Beyond his talents Dr Romanelli has a warm and caring bedside manner and a great sense of humor! I adore him and his staff!!"
- D.S. /
Google /
Sep 15, 2017
"Five Stars - Excellent staff. Entire experience from beginning to end was great. The consultation was extremely informative, the doctor was respectful, explained everything and was encouraging to reach goals even after the surgery. Would highly recommend."
- Anonymous /
Vitals /
Mar 13, 2018
"Doctors and staff were FANTASTIC. Could not be happier!! Highly recommend!!"
- Anonymous /
RateMDs /
Mar 30, 2018
"Doctor Pincus is an excellent plastic surgery specialist,very kind attentive,kind and professional .He and his very very welcome friendly team will make everyone feel safe and taken care ,specially the post op ...He is talented and professional beyond his age .I cannt post my pic ,but have to admit ,that he made me looking like a moviestar.THANK YOU DOC"
- N. /
Healthgrades /
Apr 26, 2016
Previous
Next
Ideal Candidates for CO2 Laser Skin Resurfacing
You have many factors to consider when choosing which laser peel is best for you. Laser skin resurfacing is geared toward patients who are unsatisfied with their overall complexion. If you see sun-damaged skin, age spots, acne scars, fine lines and wrinkles, pigmentation, or redness issues, this procedure may help correct these imperfections. Also, it is wonderful if you have rough texture, scaly patches, or other skin surface problems. A laser peel isn't suggested for anyone who has a very dark skin tone or active acne outbreaks. In addition, it's important to understand that there is a recovery period needed after laser therapy. Certain patients, based on their skin condition, may require as much as 2 – 3 weeks to recover.
Procedure Technique for CO2 Laser Skin Resurfacing
If you are scheduled for a more intense or deeper laser peel, you may be given a topical retinoid for 2 – 3 weeks before your laser treatment. The retinoid helps prep the skin for maximum results. Medication may be given prior to the procedure to help reduce any pain so you can relax throughout your appointment. If your complexion only needs mild improvement, a local anesthesia may be applied to numb treated areas of the face. For the whole complexion or deeper laser procedures, a type of sedation may be necessary. Throughout the procedure, you can relax in our special treatment chair while the laser handpiece passes over your skin, directly targeting the designated areas for improvement. You may sense heat and then cool air from the system's built-in cooling device. The laser energy is designed to destroy damaged skin cells while also prompting new collagen growth.
What to Expect from CO2 Laser Skin Resurfacing
For light laser peels, an ointment will be smoothed over the treated skin and you can go home for your recovery. The treated skin may appear pink and there may be some swelling and irritation. These symptoms subside in a few days and the skin peeling process will occur over a 3 – 5 day period. For those who are undergoing a deeper laser peel, your downtime will take longer. The treatment sections may be protected with dressings and the irritation, swelling, and burning sensation may be intensified. Pain medication can be prescribed to help reduce these symptoms. The downtime for a more intense peel may last several weeks. Every patient needs to limit their UV exposure following their laser treatment and use sun protection regularly. Regardless of the intensity of the peel, the treated skin will naturally crust, flake, and peel off. It's important to avoid accelerating the recovery process to prevent scarring and to shield your face from sun exposure. After the peeling is finished, the treated skin should feel smoother while also appearing rejuvenated, younger, and clearer.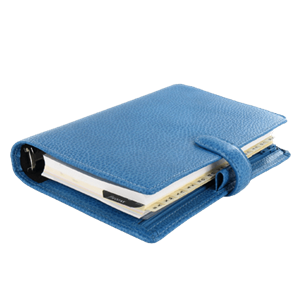 A Softer, Clearer Complexion with CO2 Laser Skin Resurfacing
Your treatment with laser skin resurfacing offers outstanding results if you are looking to get a more youthful appearance. If you are considering a laser peel and want to hear more information about their benefits, and about other nonsurgical options at Romanelli Cosmetic Surgery, we encourage you to contact our office in Huntington, NY today to make your appointment. Through laser skin resurfacing, you can achieve your best look yet.
Related Procedures
Related Post