Breast Reduction E-book
If you're thinking about getting breast reduction surgery, Dr. James Romanelli's free E-Book describing the procedure and what to expect can be an invaluable resource for you. As a nationally recognized cosmetic surgeon, Dr. Romanelli shares his knowledge and expertise to help patients feel comfortable and confident with their decision to undergo breast reduction surgery. The E-Book describes who is a good candidate for the procedure, what to expect during the consultation, and how to prepare for recovery. Click the link below to download your free copy today.
Download
Meet Our Doctors
Drs. James Romanelli, David Pincus, and John Layliev make up our highly qualified team of plastic surgeons at Romanelli Cosmetic Surgery in Huntington, NY. Together, they bring over 30 years of expertise and hands-on experience to our practice. Their mission is to provide every patient with individualized care that helps to transform their aesthetic and confidence. As seasoned surgeons, they are exceptionally versed in the latest techniques and technologies to yield unparalleled service for stunning outcomes. We invite you to meet our doctors to learn more.
Learn more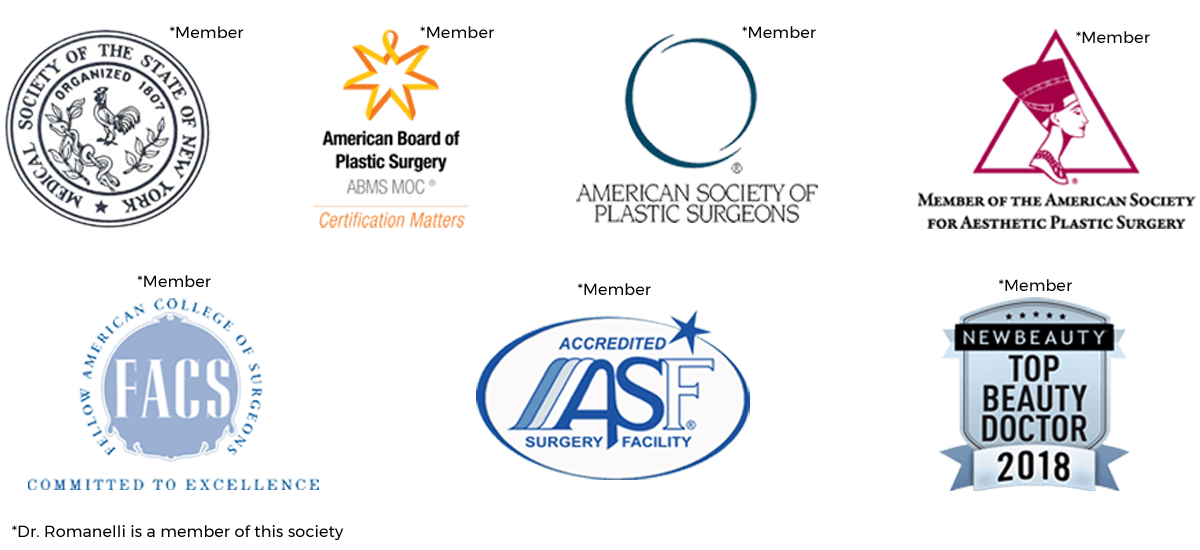 Reviews
My breast reduction, even though just a week ago, has been life changing. I was able to turn my head again immediately from not being able to do so for almost a year. Post-Op was definitely nothing like the horror stories I heard. I was able to recover very quickly and really did not experience much pain or discomfort. Thank you, Dr Romanelli and staff, for your kindness and excellent care you have provided. -JP .
Very Pleased Patient - Dr. Layliev and his staff are truly professional. They make you feel extremely comfortable and answer any questions or concerns that you have. I'm so pleased with my breast reduction that i wished i would have done it sooner! Dr. Layliev covers everything so that you feel very confident in his care. I would highly recommend Dr. Layliev and his staff.
Five Stars - Getting a breast augmentation and lift was the best decision I ever made. I asked about 4 people who they went to and they all said Romanelli and that he is the best. They were they right!! As soon as I met him, I knew I was in good hands. I absolutely love my results! Thank you Dr. Romanelli!!
Face Lift - Dr. Romanelli is an exceptional doctor who manages a wonderful practice. Everyone is so professional and they work together as a team.I was happy to see the office was updated with a separate exit or entrance for patients who want privacy before or after surgery.
I had a tummy tuck done and lipo to the back and hips almost four months ago and could not be happier with the results. It has been life changing. After four consultations with other plastic surgeons I have to say nobody had Dr. Romanelli's bed side manor. I felt like I was I good hands and not just another patient.
4.9 Average Rating
494 Total Reviews
Map and Location
About Us
Romanelli Cosmetic Surgery is an elite practice that specializes in plastic and reconstructive procedures. We offer a variety of surgical and nonsurgical treatments to cater to your unique needs and goals. Our skilled team of certified professionals are committed to providing you with outstanding service and will take their time in creating a customized treatment plan just for you. To learn more about us, come meet our staff, explore our procedures, view our latest specials, and read through patient testimonials.