Breast Reduction E-book
If you're thinking about getting breast reduction surgery, Dr. James Romanelli's free E-Book describing the procedure and what to expect can be an invaluable resource for you. As a nationally recognized cosmetic surgeon, Dr. Romanelli shares his knowledge and expertise to help patients feel comfortable and confident with their decision to undergo breast reduction surgery. The E-Book describes who is a good candidate for the procedure, what to expect during the consultation, and how to prepare for recovery. Click the link below to download your free copy today.
Download
Meet Our Doctors
Drs. James Romanelli, David Pincus, and John Layliev make up our highly qualified team of plastic surgeons at Romanelli Cosmetic Surgery in Huntington, NY. Together, they bring over 30 years of expertise and hands-on experience to our practice. Their mission is to provide every patient with individualized care that helps to transform their aesthetic and confidence. As seasoned surgeons, they are exceptionally versed in the latest techniques and technologies to yield unparalleled service for stunning outcomes. We invite you to meet our doctors to learn more.
Learn more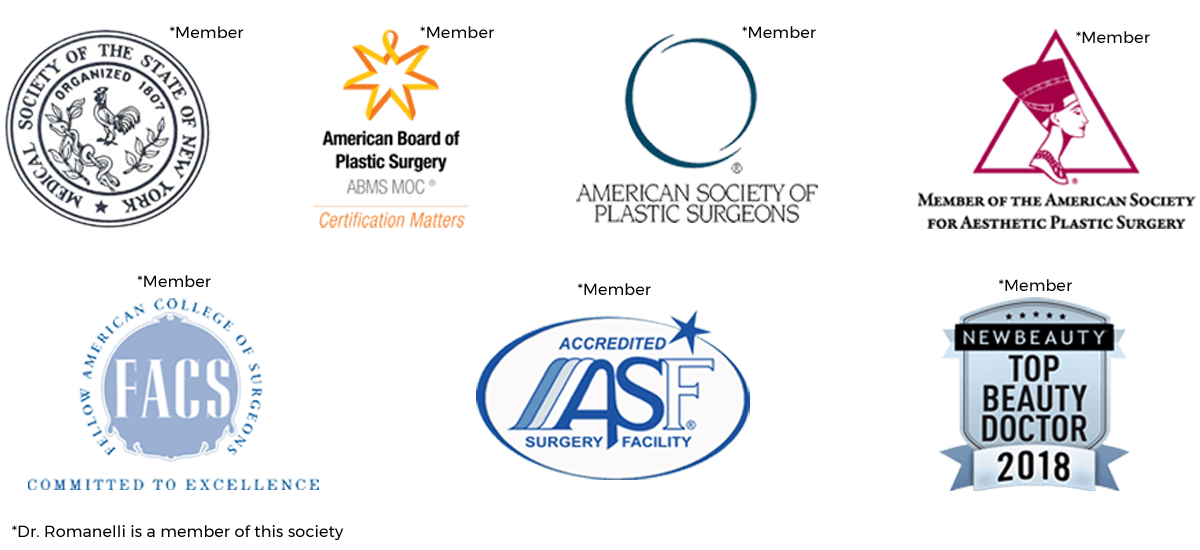 Reviews
Amazing Liquid Rhinoplasty! - I was unhappy with my facial profile so I went to Dr. Layliev for a liquid rhinoplasty(nonsurgical nose job). He listened to all my concerns, and discussed exactly how he would mold the filler to smooth the bridge of my nose. At the end he suggested adding some to the tip to give it a little turned up look, which I elected to do, and LOVE. He gave me my dream nose, all with filler, no...
Courteous, informative, and professional! Dr. Layliev performed an important skin surgery on my mother, and she had two followup appointments. We were in and out within an hour both times. Dr. Layliev and his staff were very welcoming and patient with my mother's needs, and took the time to answer any questions we had. So if you need a plastic surgeon who does a stand up job, call Dr. Layliev.
Everyone at dr romanelli office is amazing. They really take the time to go over everything with you. No pressure and very very patient. Highly recommend.
I Made the RIGHT Choice! - Prior to my consultation I wasn't sure which procedure would be right for me. I needed the expertise of Dr. Layliev to suggest the best course. He explained the best procedure for my body type and why, in his professional opinion, he recommended them. He conducted a detailed consultation while asking plenty of questions about my goals and medical history, all while addressing questions and c...
Best experience ever! - This was the first time in my life that I ever have done anything to my body and it was the best decision I have EVER made! I feel and look better than I ever have and I feel super sexy and confident! The entire staff was beyond helpful and hey always made me feel very comfortable and help with whatever I needed! If you want to transform your body in anyway, Dr. Pincus it's who you want to s...
4.9 Average Rating
511 Total Reviews
Map and Location
About Us
Romanelli Cosmetic Surgery is an elite practice that specializes in plastic and reconstructive procedures. We offer a variety of surgical and nonsurgical treatments to cater to your unique needs and goals. Our skilled team of certified professionals are committed to providing you with outstanding service and will take their time in creating a customized treatment plan just for you. To learn more about us, come meet our staff, explore our procedures, view our latest specials, and read through patient testimonials.