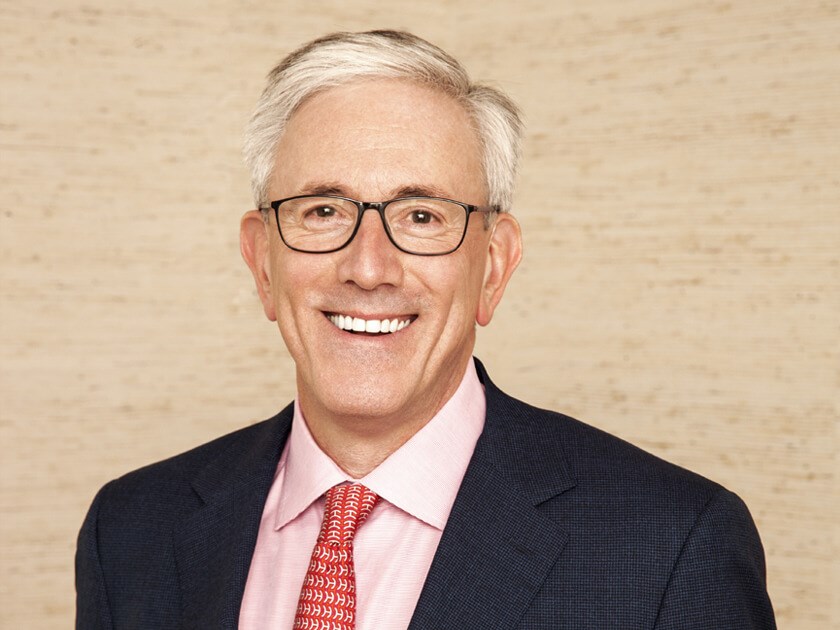 Dr. James N. Romanelli is a renowned Long Island, NY plastic surgeon who specializes in cosmetic and reconstructive procedures. He is board certified in plastic surgery by the American Board of Plastic Surgery and a member of the exclusive American Society of Aesthetic Plastic Surgery. Dr. Romanelli founded and leads Romanelli Cosmetic Surgery in Huntington, NY. He has assembled a team of exceptional professionals to offer high-quality service that focuses on the individual needs and goals of the patient.
Dr. Romanelli has always had a passion for helping others, dedicating himself at an early age to become one of the leading plastic surgeons on Long Island. His leadership extends in service to the wider community in his role as Chief of Staff at Huntington Hospital-Northwell Health. Dr. Romanelli also is an Associate Clinical Professor of Surgery at the Zucker School of Medicine at Hofstra-Northwell, where he helps to educate the next generation of physicians.
As an expert in cosmetic plastic surgery, Dr. Romanelli is well versed in both surgical and nonsurgical treatments for the face, body, and skin. He is particularly well known for his Mommy Makeovers, as well as breast augmentations, breast reductions, tummy tucks, and facelifts. Additionally, Dr. Romanelli is known for his reconstructive procedures such as revision of breast reconstructions and revision of breast augmentations.
Dr. Romanelli's associates at Romanelli Cosmetic Surgery also offer cosmetic surgery after weight loss, as well as nonsurgical treatments like BOTOX®, Juvéderm®, Kybella®, laser skin resurfacing, microneedling with PRP (protein rich plasma), and intense pulse light photo facials.
Dr. Romanelli received his undergraduate degree at the University of Notre Dame and continued his education at State University of New York Downstate Medical Center. After receiving his Doctor of Medicine degree, Dr. Romanelli completed his residency in general surgery at Staten Island University. He continued his specialty training in Houston TX, first at St. Luke's Episcopal Hospital, followed by a residency in plastic and reconstructive surgery at the world-famous Baylor College of Medicine in Houston, TX.
Dr. Romanelli's expertise in all aspects of breast surgery dates back to his training at Baylor with the plastic surgeons who designed the first breast implants.
Dr. Romanelli is proud to be a member of the following societies:
American Society for Aesthetic Plastic Surgery
American Society of Plastic Surgeons
Fellow of the American College of Surgeons
Long Island Chapter of the American College of Surgeons
Suffolk County Medical Society and Medical Society of the State of New York
New York Regional Society of Plastic Surgery
New York State Plastic Surgery Society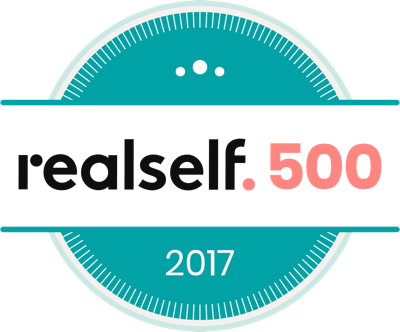 Privileges
Reviews
"5 out of 5!!!! Breast Augmentation - Dr. James Romanelli Dr. Romanelli and staff are highly professional, warm and friendly. I had a breast augmentation from a 38A to 38D one year ago. My level of confidence (especially in clothes) has skyrocketed tremendously. I feel so amazing and my breasts look and feel soft and beautiful. I higly recommend this surgeon to ANYONE for plastic/cosmetic surgery!!!! Thank you Dr. Romanelli & Staff for changing my life in such a beautiful way!!! Posted by: Joanne C."
J.C.
Yelp
"Loving it - I just recently had my breast surgery from Dr. Romanelli after many years of deciding who was the best fit to do this procedure on me.. I was terrified of the outcome!! I am so happy I went to him he has the BEST I MEAN BEST bedside manners I have EVER seen... I luv him... When I first went to him I was so unsure of what size I wanted to be not BIG but def proportioned to my body he totally helped me even as I changed my mind right before surgery lol.. He is the kindest most patient n understanding man BUT knows EXACTLY what WE want even when we are confused!!! He did a perfect job I am so impressed I finally did it I got rid of my little prunes that shrunk away after losing weight n having 3 children... So I THANK YOU from the bottom of my heart for giving me my confidence back you are AWESOME and have a wonderful group of people working for you... Allison is a wonderful asset to your office luv her make sure you don't loose her....She is great with the patients!!!!"
Anonymous
Vitals
"Best Doctor Ever! - Dr.Romanelli was a fantastic doctor. Not only does he have great bedside manner but he did an amazing job on my Benelli Lift and Breast Augmentation. They look so good, so natural. I highly recommend Dr. Romanelli for any procedure!"
Anonymous
Vitals
"Five Stars - Dr. Romanelli was extremely professional. His staff ensured I was comfortable throughout my entire experience. I would highly recommend Dr. Romanelli, I am very happy with my results."
Anonymous
Vitals
"Five Stars - Outstanding service."
Anonymous
Vitals
Related Posts