Breast asymmetry is a common condition among women. It occurs when one breast is larger than the other. In most cases, the size difference between the two breasts may be so subtle that it isn't noticeable to anyone other than the patient. In more severe cases, however, when one breast is a full cup size or more different in size than the other, a corrective breast surgery may be necessary. Huntington, NY plastic surgeons Drs. James Romanelli and John Layliev consult with women about the options available to correct breast asymmetry with the goal to create a balanced, beautiful outcome. Depending on the complexity of the case and the aesthetic desires of the patient, a number of procedures may be considered, including breast augmentation with implants or a fat transfer, a breast lift, or a breast reduction. The goal is to create a symmetrical, natural appearance.
Breast Asymmetry Reviews
"Five Stars - I was very self conscious about my breasts came for a consultation with dr romanelli. I felt very comfortable with him and trusted his opinion. I am beyond happy with the end result."
- Anonymous /
Vitals /
Feb 14, 2018
"Five Stars - Excellent staff. Entire experience from beginning to end was great. The consultation was extremely informative, the doctor was respectful, explained everything and was encouraging to reach goals even after the surgery. Would highly recommend."
- Anonymous /
Vitals /
Mar 13, 2018
"The doctors and staff are amazing."
- D.C. /
Healthgrades /
May 19, 2018
"Dr. Romanelli did a fantastic job of making me feel comfortable right away. His staff was wonderful and professional from start to finish. I couldn't have been in better hands. The procedure went perfectly and the recovery was smooth as well. I am beyond pleased with my results! Because of Dr. Romanelli and his impeccable staff, I am the happiest I've ever been with my body."
- K.D. /
Google /
Aug 08, 2018
"Five Stars - Wonderful experience."
- Anonymous /
Vitals /
Aug 03, 2018
Previous
Next
Surgical Technique for Uneven Breast
It is more ideal to perform breast asymmetry correction by making the larger breast smaller (reduction) compared to making the smaller breast larger (augmentation). The approach with breast asymmetry surgery depends on the surgeon's assessment and recommendation once the patient is evaluated. Sometimes, several techniques may be incorporated during the surgery at once. Depending on the condition, nipple repositioning may also be done so that it is not out of proportion with the new breast size, shape, and appearance. There are also cases in which a secondary surgery may be necessary to fine tune the shape and volume of the breasts.
The plastic surgeons at Romanelli Cosmetic Surgery may incorporate one or more of the following techniques below:
Some patients may have a mild case of asymmetry where the placement of breast implants can help even out the shape and size of the breasts. Both silicone and saline implants are options. In cases where asymmetry is diagnosed, a variation in the CCs of an implant will be used between the two breasts. This is quite common and produces nice results. If breast implants alone will solve the asymmetry, the patient must have good skin tone and limited sagging.
If the patient opts to have the larger breast reduced, it will involve removing excess breast tissue, fat, and skin until both breasts become even. This is generally the case for breasts that are severely asymmetrical. If the breast to be reduced is particularly large, a breast lift will supplement this procedure, resulting in a more lifted breast appearance.
Depending on the form of the breasts, one or both breasts may be treated with a lift. The procedure involves trimming away loose, sagging skin and lifting the remaining skin by closing the incisions with fine sutures. This results in breasts that are more proportionate with one another, as well as offering a more youthful, tighter look at the same time.
There are patients who prefer a natural increase in breast size to an implant. These patients may benefit from the fat transfer method. This approach uses fat harvested from a donor site on the patient's body and reinstates the purified fat into the breasts by injection. The fat is injected gradually in layers to ensure that there is no appearance of wrinkles or uneven pockets.
Regardless of the corrective procedure that is chosen, it will be performed under some form of anesthesia as an outpatient procedure. The recovery period varies depending on the surgical approach taken. Following cosmetic breast surgery, patients are able to get up and around but must limit activity for a couple of days. Most patients are back to a normal routine within 7 – 10 days and exercise will be gradual at about 4 – 6 weeks. Results following breast surgery to correct asymmetry are gratifying for most patients and can help bring back self-confidence, especially when wearing tighter fitting clothes or garments where cleavage is shown.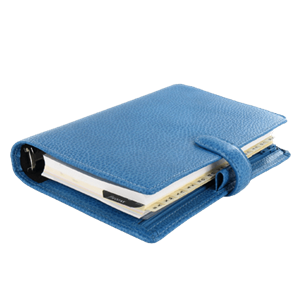 Plan Your Procedure
Procedure Recovery Location

Out-Patient
Contact Us
Surprisingly, breast asymmetry is a common condition. While breast implants alone are able to produce even, beautiful results for many patients, the other surgeries mentioned on this page can also create symmetrical breasts. Patients who decide to have a corrective surgery feel they no longer have to worry or feel anxiety about having limited clothing options to hide the asymmetry.
When it comes to any cosmetic procedure that requires incisions, scarring is ultimately a part of the process. Corrective surgery for breast asymmetry may include a breast lift in which excess skin is removed. In these cases, the scars may be visible. If implants only are used, the scars will be hidden depending on the incision location (for example, under the natural fold of the breast, or within the armpit). For many, the result of this surgery to create even, natural-looking breasts become more important than the scarring.
There are many factors that may contribute to breast asymmetry, but the exact cause remains unknown. Hormonal changes, injuries on the chest area, or breastfeeding are believed to be contributors to asymmetrical breasts. There is also a condition called juvenile hypertrophy that causes one of the breasts to become severely out of proportion to the smaller breast.
Create Balance and Symmetry
If you have uneven breasts and desire to consult about cosmetic breast surgery for the correction of asymmetry, we invite you to call our Huntington, NY plastic surgery office and learn about the options available. Our team of skilled and experienced plastic surgeons will provide a thorough exam and custom treatment plan specifically for you.
Related Posts