About Breast Implant Removal
Sometimes after receiving breast augmentation to enhance the size and contour of the breasts, a few women may choose to get them taken out for a number of factors. At Romanelli Cosmetic Surgery in Huntington, NY, plastic surgeons Drs. James Romanelli and John Layliev meet with patients who wish to remove or replace their breast implants. In some cases, a breast lift might be required following implant removal based upon the size of the former implants, as well as how much your skin stretched. A breast lift can help to minimize sagging or excess skin, which could remain after implant removal. If you're attempting to go back to your previous breast size, implant removal surgery along with a breast lift may produce amazing results to get back the original appearance of your breasts.
In certain instances, some women are choosing to have their breast implants removed due to symptoms surrounding breast implant illness. Conditions resulting from breast implant illness seem to affect the body's ability to fight infections and may include autoimmune diseases (such as rheumatoid arthritis and Sjögren's Syndrome) and breast implant-associated anaplastic large cell lymphoma (BIA-ALCL). It is important to understand that ALCL is not a type of cancer that occurs within breast tissue, but rather, it is a cancer of the lymphatic (immune) system. While the risk and occurrence of breast implant-related illness remain low, our caring team understands these concerns and can help you determine if your implants and health are affected by any associated conditions.
Breast Implant Removal Reviews
"Love Dr. Romenelli & his staff! He did amazing job on my breasts last Thursday. He removed a leaking implant & replaced em & finished off the surgery with an uplift. He literally saved my life & I am truly blessed & forever grateful. Thank you Dr. Romenelli!"
- L.P. /
Google /
Feb 15, 2018
"Breast Implant Removal - Compassion"
- Anonymous /
RealPatientRatings /
Nov 15, 2018
"Breast Implant Removal - I originally had breast implant surgery by Dr Romanelli 5 years ago. The surgery and the result were wonderful but I just did not like having implants. After having them removed I am extremely happy with the result. Everyone in the office made me feel comfortable.I am much more comfortable in my body. Having implants made me very self conscious"
- Anonymous /
RealPatientRatings /
Dec 03, 2018
"Breast Implant Removal - Dr. Romanelli is a highly skilled surgeon practicing in a clean, safe and friendly environment. I have referred several satified friends over the years, all of whom have had an extremely positive experience as well."
- Anonymous /
RealPatientRatings /
Jan 11, 2019
"Breast Implant Removal - The doctor was thorough, took his time and was very professional. I will be using him for my replacement breast augmentation. The office and staff were equally awesome as well."
- Anonymous /
RealPatientRatings /
Jul 15, 2019
Previous
Next
Ideal Candidates for Breast Implant Removal
Implant removal surgery may be used to fix a range of issues an individual may experience after breast augmentation, such as scar tissue (capsular contracture), breast implant-associated illness, implant malfunction, and unhappiness with the new breast implants. Sometimes, women might simply prefer their original breast size and want to restore their normal look. Whatever the reason, breast augmentation removal may work to counteract the outcomes of breast augmentation and if coupled with a breast lift, may reestablish a natural, desirable aesthetic look. Before your surgery, we will talk with you regarding your wanted look for your breasts, as well as the way to achieve it.
Surgical Technique for Breast Implant Removal
During your breast implant removal surgery, the implants are taken out and scar tissue might also have to be eliminated. Scar tissue is typical after breast augmentation and will need to be removed if it's affecting the form of your breast or causing discomfort. After the implants have been removed, we can conduct a fat transfer, breast lift, or possibly both to achieve your desired breast size and shape. Additionally, there are a number of options to replace volume following an implant removal to improve the shape of your breast.
What to Expect from Breast Implant Removal
The recovery period will vary for every individual, depending on the repair required after the procedure. After the process, we will provide post-procedure directions and might suggest treatments to help reduce scarring. For the first couple of weeks, patients may experience swelling and bruising and should restrict strenuous exercise until otherwise permitted. However, patients are encouraged to be generally mobile and active. Optimal results can normally be observed about four months following the operation.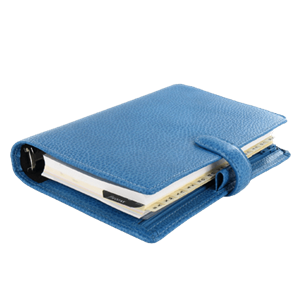 Plan Your Procedure
Recovery Time

3 Days - 4 Weeks

Average Procedure Time

1.5 - 2 Hours

Post-op Follow-up

1 Week
Contact Us
Restore Your Natural Look with Breast Implant Removal
Several circumstances could cause you to be dissatisfied with your current breast implants, from appearance to breast implant-related illnesses. Whether they're the wrong shape, size, or texture, or if you have other concerns, Romanelli Cosmetic Surgery can help you get the look you desire with breast implant removal. During your consult, we will discuss all your choices to renew the appearance and feel of your breasts. To learn more, call Romanelli Cosmetic Surgery at your earliest convenience.
Related Posts