When you struggle with how your facial skin appears because of dark spots, sun damage, or fine lines, Romanelli Cosmetic Surgery can perform a skin analysis at our Huntington, NY office to determine if you qualify for IPL (intense pulsed light) therapy. A photofacial with IPL is a skin rejuvenation treatment for adult men and women with hyperpigmentation or wrinkle issues on their neck and face. A photofacial may be a noninvasive process; however, it can be highly effective and create great outcomes. Our plastic surgeons, Drs. James Romanelli and John Layliev, use intense pulses of light energy that heat the skin cells to ignite the natural healing process and increase the production of collagen. Over time, you should begin to see a healthier complexion with an improved tone and less dark spots. Call our practice on Long Island to learn more.
IPL reaches the deeper layers of your skin to improve several complexion concerns (particularly brown lesions and sun spots) with minimal or no downtime. Candidates for IPL at Romanelli Cosmetic Surgery will have a combination of concerns with their complexion, such as rosacea, sun damage, brown spots (hyperpigmentation), rough texture, wrinkles, visible pores, redness, freckles, melasma, sun and age spots, or broken capillaries. Our cosmetic team will examine your complexion to determine if you will benefit from IPL at your initial consultation.
IPL Reviews
"Breast Augmentation - Dr. Romanelli was absolutely fantastic! I was exposed to his good reputation by my grandmother, who was a patient of his years ago, and my gynecologist. He was very personable, humble, and genuine. I particularly cared for the fact that, after seeing multiple other surgeons, he was the only one who asked why I wanted the procedure and seemed to genuinely care. This surgery was much more than I initially thought it would be and he made sure I was aware of that. Dr. Romanelli was, also, the surgeon who spoke with me the most during my initial consultation. He even took the time to perform a 3D scan to allow me to see what the right size would be and how it would look. It meant a lot to feel as though I wasn't just another surgery.I'm very happy with my surgery and if I ever chose to have another, I'd go to Dr. Romanelli, no questions asked.Although, my procedure didn't intensely affect my daily life, it definitely resolved certain things that I was insecure about. I'm able to wear everything that I like without having to worry about a bra, padding, etc. It was the best choice that I ever made.It was a more intense recovery than I thought, but it was worth it. I had it four months ago and now, I live life normally with no difficulties doing anything.I'm very into fitness and lifted weights for 7 years prior to having this surgery. I was never flat on top, but fitness definitely made me close to it. This surgery definitely increased my self-esteem, as regardless of how much fat I lost, my breasts wouldn't be flat and I could keep my curves."
- Anonymous /
RealPatientRatings /
Apr 24, 2017
"Tummy Tuck - Dr Romanelli is an extremely skilled surgeon. I have had multiple surgeries with him and i sincerely believe he has the patients best intrest and strives to get the best possible results. Dr Romanelli is not only a skilled surgeon, but extremely caring and sympathetic. I am so impressed with his practice."
- Anonymous /
RealPatientRatings /
Jan 08, 2016
"All Around Amazing Experience - From the moment I called and made my consultation to the surgery and post, I have had a wonderful experience with Dr. Romanelli and his entire staff. Everyone been incredibly supportive and helpful even Allowing me to be triple sure of the size I wound up going with for my breast augmentation. I am thrilled with the results and of the entire experience from beginnng to end!"
- Anonymous /
Vitals /
Aug 03, 2018
"Fantastic doctor and amazing staff - I had seen multiple physians before choosing Dr. Layliev and his practice. From the first phone call to set up a consult and my surgery having been performed last week I know I chose perfectly. Dr. Layliev is extremely caring, understanding and completely dedicated to his patients. He is the artist and you are his canvas. He has hands of gold! His office staff, RN's, OR staff are truly t..."
- H. /
RealSelf /
Nov 06, 2018
"Mommy Makeover - I felt comfortable. I felt that the staff was so nice and helpful and reassuring. I felt that Dr. Romanelli really listened to what I wanted. I feel that after having children every woman needs a makeover to feel her best. This helped me feel and look my best. I recommend it, because no matter how much weight you lose, no matter how much you workout, after multiple pregnancies and weight gain and loss, your body just isn't the same."
- Anonymous /
RealPatientRatings /
Apr 05, 2019
Previous
Next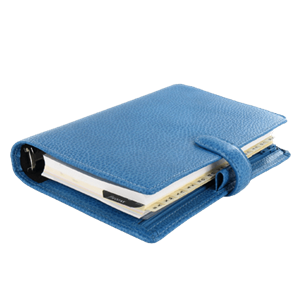 Procedure Technique for IPL
IPL is performed at our Huntington, NY office in around 20 – 30 minutes in our minor procedure room if no other treatments are conducted. To prepare for the photofacial, your technician will wash and dry your skin before protecting your eyes with special laser shields. The IPL is performed with a handheld wand that will pass over the skin while emitting laser energy pulses. While many patients may have mild discomfort throughout the IPL, it's usually bearable given the short treatment length.
What to Expect from IPL Therapy
There usually is no downtime needed with a photofacial treatment, but you may leave our office with your complexion a little inflamed and red. This will decrease naturally as the day continues — it may be masked with cosmetics if you prefer. Romanelli Cosmetic Surgery advises you keep a cream on the skin's surface to minimize any irritation and promote healing. It may also help to use an over-the-counter anti-inflammatory medicine to ease swelling. Over the course of 2 – 5 days, the sun damage and other irregularities under the skin will rise to the surface skin layers and then start to flake away. It is critical to protect your skin with sunscreen as often as possible after a photofacial treatment and to not pick at your skin. While you will have some visible improvements after your first treatment, your complexion will attain ideal results with multiple IPL treatments. We suggest most patients get 3 – 6 sessions performed monthly at Romanelli Cosmetic Surgery.
Get Back your Glow with IPL
Even if you didn't think much about your skin's health when you were younger, once skin damage like sun spots, wrinkles, and other concerns are starting to appear, you may be interested now in how to improve your complexion. We encourage you to find out more about IPL laser treatments by contacting our Huntington, NY office and making an appointment for a skin consultation. With IPL laser treatments at Romanelli Cosmetic Surgery, we can reach the deeper layers of your skin to help bring back a bright glow and a clear complexion.
Related Procedures